Liu Yang is the Head of China Sales at the London Metal Exchange, responsible for developing LME's footprint in China and emerging markets.
Ms Yang has over 20 years of experience from brokerage and investment banks in the commodity sector, with a focus on industrial background clients in the Asia Pacific region.
Ms Yang has well-rounded knowledge and expertise to help her clients maximise potential in financing, hedging and trading. Prior to joining the LME in 2016, Ms Yang worked as Director of Standard Chartered Bank and Senior Account executive for Category 1 LME member such as Natixis and Sucden Financials.
Ms Yang has Master's degree in Management and Finance from the University of Bath.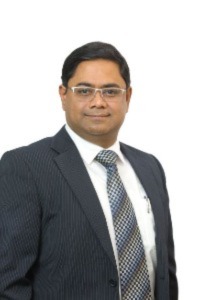 Vijay Murthy is a marketing and commercial professional with 19 years of progressive experience in manufacturing possessing, in-depth understanding of global commodity business, strategic marketing, product marketing and consumer campaigns.
His experience also spans into risk management, logistics and supply chain, operational finance and management accounting. He also has hands-on experience in formulation and implementation of corporate and business strategies for growth and profitability.
He possesses in-depth knowledge of commodity businesses of non-ferrous metals, precious metals, minor metals, cement and building materials, as well as commodity chemicals.

Vijay is a commerce graduate from University of Mysore, a qualified CFA, MBA ( Finance and Marketing) from IBS Hyderabad. He is also a PG diploma holder in Mining Engineering from University of Witwatersrand, Johannesburg, South Africa.
He started his career with Sterlite/Vedanta Group as a management trainee in February 2004 in the copper business. After spending three years in core finance and risk management, he moved to commodity procurement in 2009, where at the age of 29, he became the youngest Copper Concentrate Procurement Head in the global custom smelting business.

In 2011 he joined HOLCIM India (Central Procurement of ACC & Ambuja Cement) as Vice-President Procurement. In this tenure, he spearheaded new procurement methodologies, vendor capability assessment and enforcement action against counterfeit products.
From August 2012 to January 2016, he moved to South Africa and was Head of Marketing and Commercial at Vedanta Zinc International. He was responsible for marketing of zinc SHG metal and zinc, lead and copper concentrates for Black Mountain, Lisheen and Skorpion Zinc.
He was also in charge of procurement activities, including OpEx and CapEx procurement.
After returning to India in January 2016, Vijay took over the role of Chief Marketing officer - Metals for Hindustan Zinc Limited. This is Vedanta's flagship metal company and he successfully managed two of the biggest systemic shocks in Indian economy, namely demonetisation and GST implementation.
He has worked on new product development, branding and communications, enhanced domestic market share, market development and govt. advocacy.

In March 2020, Vijay took up a new challenge in a different sector and joined Diversey India as Marketing Director for India and sub-continent. Here he contributed towards the Swacch Bharat Abhiyan and join the fight against Covid-19.
At Diversey, Vijay was member of the Board of directors and delivered innumerable product launches, commercialised the innovation pipeline, developed the Prosumer segment and strategised the marketing and corporate communication.
Vijay rejoined Hindustan Zinc Ltd in January 2022 as an Exco Member. He is currently IBU CEO: Silver, Lead and Minor Metals and also the Chief Marketing Officer for metals and sulphuric acid for HZL.

Mr Sameer Narang is the Head of Economic Research at ICICI Bank Ltd.
He has close to 20 years of experience in macroeconomics and investment research, spanning both public and private sector.
In his earlier role, he was the Chief Economist at Bank of Baroda. The Economics Research Group at ICICI Bank analyses global and domestic macroeconomic themes spanning growth, inflation, monetary and fiscal policies, with impact on markets and different asset classes.
Sameer is a graduate of Delhi School of Economics and also holds a MBA from Indian School of Business, Hyderabad.
Kevin started his career with Barclays Bank in 1986, joining their fast track development programme.
After undertaking various roles, covering corporate banking, internal audit and operations, he was selected to join the banks investment banking division, Barclays Capital, in 1993. He joined the Risk team within the commodities division, primarily focused on metals.
Over the next, circa 25 years, Kevin remained in risk management, largely within the commodities arena, albeit with some level of exposure to other asset classes. This culminated in his role as Chief Risk Officer, for Marex Financial Limited ('Marex'), where he was also an Executive Committee member and Board Director.
He held this role between 2005 and 2015. In 2015, Kevin was offered a new role within Marex, as Chief Operating Officer and Head of Product Development, for the metals division, his first move into a commercial position.
In 2019, Kevin was presented with an opportunity to join the LME, initially within the Business and Service Development team. During this time, he led, and was involved in, a number of key projects and was a major contributor to the LME's Strategic Pathway initiative.
In 2020, Kevin was asked to head up the LME sales team, the role which he holds today. He has brought greater structure and direction to this team, leveraging his many years of senior managerial experience and industry knowledge.
Kevin is an experienced LME professional with almost 30 years service at exchanges, investment banks, physical trading firms and broker/dealers. Kevin is an Associate of the Chartered Institute of Bankers.
Unni is Head of Price Risk Management for Hindalco.
In his earlier role, he was the Business Controller for Hindalco.
He is a finance leader with over 22 years of experience in various industries such as metals, pharmaceuticals and retail.
Unni is a Chartered Accountant and has worked in various areas of finance such as risk management, controllership and business finance.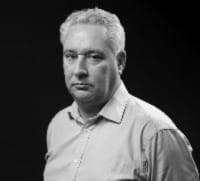 Marc is Head of Institutional Sales at Britannia Global Markets.
He previously was a Senior Associate Director at Berkeley Futures Limited as part of a 25-year career in the derivatives industry.
He has experience in a wide range of derivatives including execution and clearing of base metal products on the London Metal Exchange and other exchanges in the US, Singapore and Europe.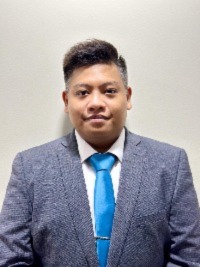 Allan Ray Restauro is an Associate under the Metals and Mining team of BloombergNEF.
He is part of a global team covering technology and transition impacts on the future of mining and emerging investment and demand and production trends in minerals and metals.
A mining engineer by profession, he was previously a mine economics analyst at S&P Global Market Intelligence covering costs and production modelling of mines globally.
Prior to working in industry research and analysis, he worked as a mine planning engineer at metallic and non-metallic mines.
Mr Restauro holds a Bachelor of Science Degree in Mining Engineering from the University of the Philippines.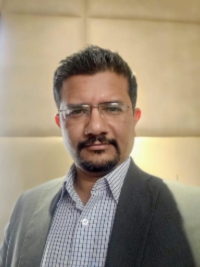 Viral Shah, Head of Brokerage at 360ONE is a financial markets veteran with more than 20 years of experience in brokering, risk management, product development, onshore and offshore commodities hedging as well as wealth management.
Starting his career with Refco in 2002, he has successfully managed businesses at the top brokerage houses in India.
In his current role, he has been able to create a niche by positioning commodities as an alternative asset class in the wealth management set up.
Under his leadership, IIFL Wealth (360ONE) started the metals delivery business in 2019 and scaled it up to become the largest metals futures broker in India, bagging the award for the "Leading broker in physical delivery business" for FY20, FY21 and FY22 by MCX.
He is an active participant and an invited member in many regulatory, industry associations and exchange product advisories for developing the commodities ecosystem in India.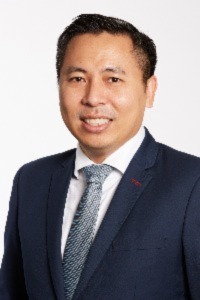 Joe started his career at Macquarie Bank in Sydney and was transferred to HK in 2006 following Macquarie's acquisition of ING Barings Asian Equities franchise.
Shortly after the Global Financial Crisis, Joe joined Liquid Capital, a proprietary trading and market making firm specialising in index options overseeing a team managing technology and business operations.
Joe then joined the HK Mercantile Exchange looking client relationships until an opportunity came up to join the Asian leadership team of First Derivatives (Kx) looking after strategy, business development and sales, based in HK.
In 2016 Joe took up a post at the LME in Singapore, covering clients in APAC, Middle East and India.
Joe has over 20 years in the financial industry across sell side, buy side, exchanges and vendor organisations.
Contact us
For further information on sponsorship or if you have any questions, please contact our LME Events team.