Sponsorship opportunities
The LME Mumbai Forum 2023 is a great opportunity for companies in the region to position themselves as industry thought-leaders, build relationships with potential and existing clients, generate new business and get their message across to the region's metals and trading communities.

We are delighted to be partnering with the below to help deliver the forum.
Contact us
For further information on sponsorship or if you have any questions, please contact our LME Events team.

360 ONE, earlier known as IIFL Wealth & Asset Management is one of the leading wealth and asset management firms in India. 360 ONE is the investment and financial advisor to more than 6800 relevant families in the High Net Worth Individuals (HNI) and Ultra HNI segments, with aggregate assets of more than INR 3,33,000 crores under management.
360 ONE is an embodiment of two words that are extremely important to the firm, '360' represents the holistic view we take of the 'ONE' person whose interests are always first: our client. The new brand 360 ONE will help the company retain all the elements that make it unique, while also injecting vibrancy and freshness of a modern India. It not only captures the company's ethos, but will also resonate with a more diverse set of clients and prospects, including the next generation.
360 ONE is one of the pioneers in the industry to bring about product innovations. The firm has won more than 125 awards of repute since its inception in 2008, and its latest wins include Best Private Bank for HNWIs, India at The Asset Private Capital Awards 2022, Best Domestic Bank and Wealth Manager in India at Wealth Briefing Asia Awards 2022 and Best for Wealth Transfer/Succession Planning at Asiamoney Private Banking Awards 2022. Earlier awards include the prestigious Best Investment Management Services and Best Innovative Technology Adoption awards for India in the Euromoney Private Banking and Wealth Management Survey 2021. At the Global Private Banking Innovation Awards 2021, it has received accolades in categories such as the Most Innovative Wealth Management Service, Outstanding Estate Planning Advisory and Themed Investment Proposition.
With a 900+ team strength, 360 ONE is headquartered in Mumbai with a presence in 27 domestic and global locations.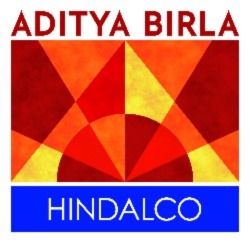 Hindalco is a leading aluminium producer, and with its subsidiary Novelis, the global leader in flat rolled products and the world's largest recycler of aluminium. Hindalco is also India's largest copper producer serving more than half of the country's copper requirement.
Hindalco operates across the value chain, from bauxite mining, alumina refining, coal mining, captive power plants and aluminium smelting to downstream rolling, extrusions, and foils.
Guided by its purpose of building a greener, stronger, smarter world, Hindalco has made sustainability the backbone of its operations and strategy.
Some key initiatives include global-first circular economy solutions that utilise bauxite residue as an industry input rather than waste, and pioneering responsible mining through developing India's first Sustainable Mining Charter. Initiatives for carbon neutrality, water positivity, biodiversity and zero waste to landfill have contributed to Hindalco being recognised as the world's most sustainable aluminium company by the Dow Jones Sustainability Indices in 2020, 2021 and 2022.
Hindalco drives R&D in aluminium solutions because these can play a big role in delivering climate action and sustainable decarbonisation for the nation. We innovated India's first aluminium trailer, bulker, and bus which can save up to 300 tonnes of carbon per vehicle over their lifetime. We are building new-age rail and transport solutions for freight and passenger transport. We are creating an Aluminium-Air battery that does not require a charging infrastructure.
Novelis is the world's largest recycler of cans, recycling over 74 billion beverage cans every year, with new beverage cans being returned to shelves in around just 60 days. Novelis' high-performing aluminium alloys are featured in more than 225 car models on the road today.
Hindalco's copper facility in India comprises a world-class copper smelter, downstream facilities, and a captive jetty. The copper smelter is among the world's largest custom smelters at a single location. Hindalco's copper products are customised for use in home electrification and in India's core sectors like power, construction, automobiles and Indian Railways. Hindalco's global footprint spans 50 manufacturing units across 10 countries.
Our people are our biggest asset and the key drivers in our journey towards building a greener, stronger and smarter future. With a cross-cultural workforce of more than 68,500 people, we remain committed to building an agile, responsive and productive work environment in line with our strategic priorities of value enhancing growth and strong ESG commitment.
Unleashing the potential of people and creating value for our communities is our top priority. Hindalco's CSR initiatives focus on five areas – education, health care, social reforms, sustainable livelihood, and Infrastructure development. Our community initiatives enrich over 1.26 million lives across India.