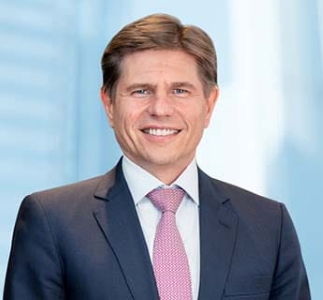 Nicolas Aguzin joined HKEX as Chief Executive Officer on 24 May 2021 from J.P. Morgan, where he was most recently Chief Executive Officer of J.P. Morgan's International Private Bank. Mr Aguzin has been based in Hong Kong since 2012.
From 2013 to 2020, Mr Aguzin was CEO, J.P. Morgan, Asia Pacific where he was responsible for all the firm's business across 17 markets. Mr Aguzin presided over some of the firm's major expansion efforts during the period, including establishing itself in China as one of the few international financial institutions with a full range of services and capabilities; including a fully-owned locally incorporated commercial bank, a majority-owned securities company, an asset management company and a futures and options company. Concurrent with his Asia CEO role, Mr Aguzin also ran J.P. Morgan's Investment Banking division in Asia. During his tenure the bank rose to become one of the leading investment banks in the Asia Pacific region.

Mr Aguzin joined J.P. Morgan in 1990 in Buenos Aires as a financial analyst. Between 1990 and 2005, he held a variety of roles in New York and Buenos Aires, and in 2005 he was appointed as CEO, Latin America. In 2008 and 2009, in addition to his responsibilities as CEO, Latin America and Head of Latin America Investment Banking, he served as Senior Country Officer for Brazil.

Mr Aguzin holds a bachelor degree in Economics from the Wharton School of the University of Pennsylvania in the US and is fluent in Spanish, Portuguese and English.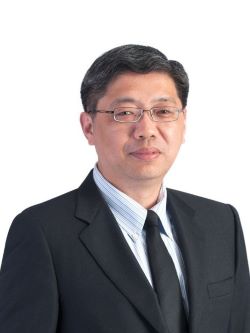 Ba Shusong is a Managing Director and the Chief China Economist of Hong Kong Exchanges and Clearing Limited (HKEX). Based in Hong Kong, Professor Ba leads a team focused on research relating to Mainland China's economic and financial policy developments.
His team is involved in a number of China-related strategic projects that seek to actively promote interaction and cooperation between HKEX and the Mainland. In addition to his position at HKEX, Professor Ba is the Chief Economist of the China Banking Association (CBA) and holds of a number of academic and industry positions in Hong Kong and Mainland China.
He is a member of the Mainland Opportunities Committee of the Financial Services Development Council (FSDC) of Hong Kong, an honorary advisor of The Hong Kong Institute of Bankers (HKIB), an executive director of the HSBC Financial Research Institute at Peking University, and a vice president of the China Society of Macroeconomics. He is also a member of the International Advisory Board for Research and Development of the Hong Kong Baptist University (HKBU).
Professor Ba has contributed to the publication of several Chinese-English bilingual books – including 'Global Commodities Market: From Spot to Futures'; 'Mutual Market Connectivity and Hong Kong Market Innovations for New-Economy Financing'; 'Bond Connect Scheme ― New Strategy for Internationalisation of China's Bond Market'; and 'New Progress in RMB Internationalisation ― Innovations in HKEX's Offshore Financial Products' – which have received industry recognition.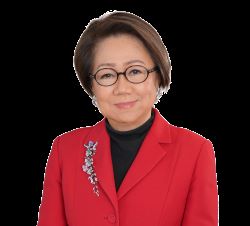 Laura M Cha is Chairman of Hong Kong Exchanges and Clearing Ltd and a member of the Hong Kong-United States Business Council.
Mrs Cha is also an Independent Non-Executive Director of Ant Group Co., Ltd., a Senior International Advisor of Foundation Assets Management Sweden AB and a member of Sotheby's International Advisory Board. In addition, she is also Vice Chairman of the International Advisory Council of the China Securities Regulatory Commission, and a Director of the World Federation of Exchanges.

Mrs Cha became the first, and to-date, the only person outside Mainland China to join the Central Government of the People's Republic of China at the vice ministerial rank when she was appointed as Vice Chairman of the China Securities Regulatory Commission in January 2001. She served in that position until 2004. Mrs Cha worked for the Securities and Futures Commission in Hong Kong from 1991 to 2000, becoming its Deputy Chairman in 1998.

Mrs Cha was a member of Executive Council of the Government of Hong Kong from 2004 to 2022. She was also Chairman of The Financial Services Development Council of Hong Kong from January 2013 to July 2018, and Chairman of the University Grants Committee from 2007 to 2011.

She was awarded a Silver Bauhinia Star in 2001, a Gold Bauhinia Star in 2009 and the Grand Bauhinia Medal in 2017 by the Hong Kong Government for her public service.
Matthew Chamberlain is the CEO of the London Metal Exchange and a member of the Management Committee of HKEX Group.
Mr Chamberlain joined the LME in 2012, having advised HKEX on the acquisition of the LME while at UBS.
He started his career at Citibank, and holds an MA from Trinity College, Cambridge.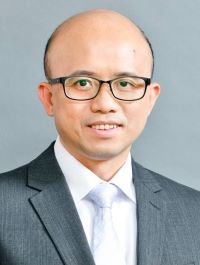 Chen Yan, CFA, is the Head of Basic Materials and Engineering Research and a Managing Director with CICC.
Before joining CICC in 2015, he worked for Cazenove Asia/Standard Chartered Bank covering commodities sector in both China and other Asian countries with rich resources. Prior to his research on commodities since 2006, he also worked on a buy-side role. Mr Chen and his team were often awarded top rankings in surveys conducted by Institutional Investor and Asia Money.
Mr Chen has a Bacholer's Degree from Shanghai University of Finance and Economics, and an MBA from University of New South Wales.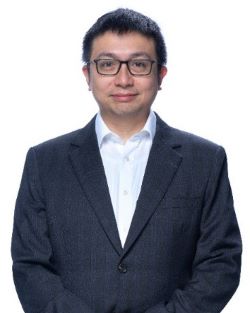 Ken Chiu serves as Head of Carbon & ESG Products at HKEX since 2022, responsible for fostering the Carbon & ESG product businesses for the exchange. He recently has led the team to successfully establish and launch the first brand new voluntary carbon marketplace at HKEX.
Mr Chiu has more than 15 years of experience in the industry. He has worked in various functional areas including structuring and marketing positions in global markets of investment banks in both Hong Kong SAR and Mainland China. He has also been actively engaging in RMB internationalisation and cross-border business activities since 2009.
Mr Chiu joined HKEX in 2018. Prior to his current role, Mr Chiu was Senior Vice President of Fixed Income and Currency (FIC) Development responsible for FIC derivative and bond listing businesses at HKEX.
He holds an MSc in Mathematics for Finance and Actuarial Science from the Université Paris-Dauphine and a BBA in Finance from the Hong Kong University of Science and Technology.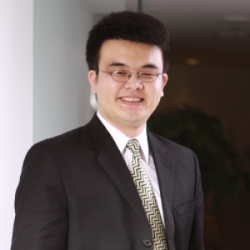 Dong Feng is the General Manager at Qianhai Mercantile Exchange Co. Ltd (QME). Based in Shenzhen, he is responsible for implementing HKEX's commodities strategy in Mainland China and for building an innovative commodities trading platform that connects China with the rest of the world.
Prior to joining QME in 2018, Dr Dong was Head of Trading for Precious Metals at ICBC. He has also worked at Ping An Commodities as a general manager and legal representative, and has spent five years in New York working in the hedge fund sector.
Dr Dong has a Bachelor of Science degree from the Peking University of China and a PhD degree in Astrophysics from Princeton University in the United States.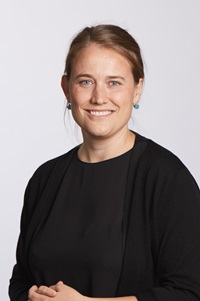 Georgina Hallett is the Chief Sustainability Officer and Chief of Staff for the LME Group, incorporating the LME and LME Clear, where she plays a central role in all aspects of the LME's operations and strategic initiatives.
She is also responsible for leading the LME's work on sustainability, incorporating LME responsible sourcing – delivering an industry-wide programme in partnership with the OECD to ensure globally accepted standards for the sourcing of metals are embedded for production of LME-listed metals.
Ms Hallett has worked at the LME since September 2012, initially in research and analytics. She began her career at Euromoney Institutional Investor and has a doctorate in psychology.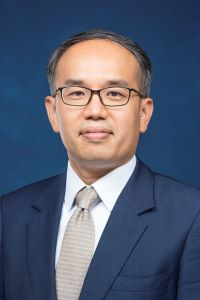 Christopher Hui has been Secretary for Financial Services and the Treasury since 2020. He serves on the boards of Mass Transit Railway Corporation Limited, Hong Kong Airport Authority and also as the Chairman of the Kowloon-Canton Railway Corporation.
He was an Administrative Officer in the Government from 1999 to 2003 and served in the Economic Development Branch, the Office of the Government of the Hong Kong Special Administrative Region in Beijing and the Home Affairs Department. After leaving the Government, Mr Hui spent 13 years at the Hong Kong Exchanges and Clearing Limited, having been the Managing Director for Market Development and Head of Project Management and also in various senior roles in Listing and Market Development. He worked for a number of multi-national companies in the private sector as well. He was appointed the Executive Director of the Hong Kong Financial Services Development Council from 2019 to 2020.

Mr Hui previously held a number of public roles including Councillor of the City University of Hong Kong, Member of the Mandatory Provident Fund Schemes Authority Process Review Panel, Hong Kong Stock Exchange Listing Review Committee and also Hong Kong Institute of Certified Public Accountants Disciplinary Panel.

Mr Hui holds Bachelor and Master (Hon) degrees in philosophy, politics and economics from the University of Oxford, and a Master of Business Administration degree from INSEAD. He also attended the Stanford Executive Programme (SEP).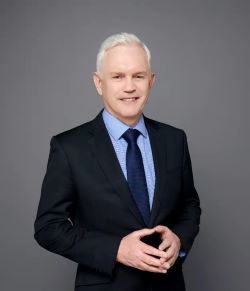 John Johnson is a well-known expert on the global metals and mining industry, having been researching and consulting on these industries for over 30 years. He is also an authority on China, where he resides today, and his views on the Chinese and global metals and mining industry are sought by executives around the world. At CRU, John has held senior research positions in both non-ferrous and ferrous metals. After starting his career as a Shipping Economist, John started his CRU career as a Senior Consultant in Aluminium (1989-2004) and was Steel Research Manager in London between 1994-2004. In 2000, John was responsible for founding and developing the CRU Steel Price Index (CRUspi), which has now become a leading global benchmark for steel pricing. In 2004, he was appointed as CRU's Manager in China and has been located in Beijing ever since building relations with leading Chinese metals and mining companies & associations, as well being responsible for CRU's rapid growth in China and contributing to research & consultancy projects. John provides regular insights for clients and presents at leading global conferences on China's commodity markets and has conducted many assignments for Chinese companies investing overseas and for Non-Chinese companies wanting to know more about China. He is a Committee Member and Director of the Global Mining Association of China (GMAC). John is learning Mandarin and manages a growing China presence for CRU Group, with more than 35 analysts and consultants located in Beijing and Shanghai. He has a degree in Chinese Politics and Economics from York University and MA in Economics.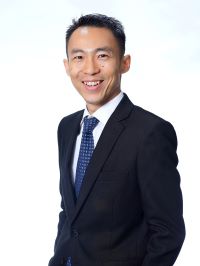 Edric Koh joined the LME in 2014 and is based in LME Singapore office, where he is Head of Corporate Sales in Asia.
He has many years of experience in commodity price risk management. Previously, he worked at Mizuho Bank and was responsible for marketing commodity derivatives and advising hedging strategies to corporate customers. Prior to that, he worked for a world-renowned airline, managing their jet fuel risk book.
Mr Koh also delivers LME bespoke training courses in the Asia-Pacific region.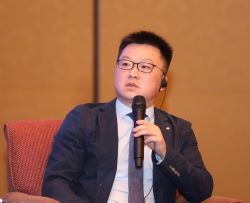 Bryce Lee is the Global lead of ESG & Sustainability of Huayou Cobalt (SSE:603799), he has more than 18 years of working experience in New Energy Lithium-ion Battery field doing key roles in overseas investment, critical mineral sourcing, responsible sourcing and ESG & Sustainability in the company.
He has led the responsible cobalt supply chain due diligence program in Huayou Cobalt since 2016 and also firstly in cobalt Industry. Huayou Cobalt stays as the vice chair of board of Responsible Critical Mineral Initiative (RCI).
Currently Huayou is working on a comprehensive ESG management throughout its investments from mining, refining and further processing, as well as supply chain management of other minerals like Ni, Li and Mn etc.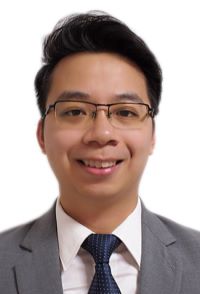 Onson Li leads Cargill's International Steel business on strategic and business development activities, focusing on establishing a collaborative ecosystem where Cargill provides customers in the ferrous value chain with supply chain and price risk management solutions.
Mr Li is also responsible for developing new markets and products within the global ferrous industry that fits Cargill's Metals strategy. Prior to this role, he was based in China developing and managing Cargill's China Steel flats trading business. Mr Li joins Cargill from GIC, Singapore's Sovereign wealth fund, where he looked at various investment opportunities in Asia.
Ling Chi Hin joined Argus in 2017 in London to help expand its European coverage ferrous scrap coverage.
He was relocated to Singapore in 2023 and now oversees Argus' coverage for recycled metal raw materials and non-ferrous metals in Europe. Chi began his journey in the metal industry in 2011 as a market analyst and has experience in steel, ferroalloys, minor metals and base metals. Chi graduated from Imperial College London with a degree in electrical and electronic engineering.
Found in 1970, Argus Media is the leading independent provider of market intelligence to the global energy and commodity markets.
Benjamin 'Ben' Liu joined the International Copper Association (China) in 2002 and has since been responsible for overseeing copper plumbing projects, copper gas pipe projects, and data center projects. In 2011, he became the Secretary-General of the newly established Asian Copper Decoration Association, which was initiated by the International Copper Association. Currently, Ben serves as the Director of Material Stewardship and Public Affairs for the Asia region at the International Copper Association.
Throughout his career, Ben has participated in the development of various standards and specifications, including 'Urban Gas Design Code,' 'Technical Requirements and Test Methods for Heat Pipe Heat Exchange Equipment for Communication Base Stations,' 'General Rules for Enterprise ESG Evaluation,' and 'General Rules for Enterprise ESG Information Disclosure.'
Since 2017, Ben has been responsible for managing the Material Stewardship and Public Affairs team for the Asia region at the International Copper Association. In this capacity, he has assisted the copper industry in conducting research on green development, ESG, and carbon reduction strategies. This includes research on copper resources and recycling, as well as the development of a green image for the copper industry.
Prior to joining the International Copper Association (China), Ben worked in marketing and promotion at the Global Market (Asia) Group. Later, he served as the Marketing Manager at Guangdong ACI Glass Co., Ltd. Ben holds dual master's degrees, one in Business Administration from Jinan University and another in Executive Public Administration from Syracuse University.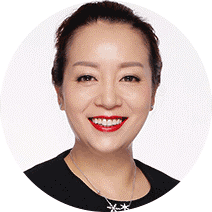 Yasmin Liu is the Executive Vice President & Chief Integration Officer of Tianqi Lithium, responsible for the global sales and marketing management, corporate innovation management and human resources management.
Ms. Liu graduated from the Southwest University of Political Science & Law in China with a bachelor's degree in law in 1996 and obtained a master's degree in human resource management from the University of Hertfordshire, United Kingdom in 2004. She also received professional certification from The Chartered Institute of Personnel and Development in 2004.
During December 2004 to April 2012, Ms. Liu served various roles at Walmart Inc. including human resources manager, regional personnel manager, senior regional personnel manager and human resources director of the Western China region. She then acted as a human resources director at the Coca Cola Company (Sichuan) between May 2012 to October 2017.
Subsequently, Ms. Liu joined Tianqi Lithium as a human resources director in November 2017, and served as Vice President from February 2021 to April 2022,while during October 2021 to September 2022, she also served as the CEO of Tianqi Lithium Energy Australia Pty Ltd.(TLEA) concurrently. Ms. Liu has served as an Executive Vice President & Chief Integration Officer since April 2022.
Liu Yang is the Head of China Sales at the London Metal Exchange, responsible for developing LME's footprint in China and emerging markets.
Ms Yang has over 20 years of experience from brokerage and investment banks in the commodity sector, with a focus on industrial background clients in the Asia Pacific region.
Ms Yang has well-rounded knowledge and expertise to help her clients maximise potential in financing, hedging and trading. Prior to joining the LME in 2016, Ms Yang worked as Director of Standard Chartered Bank and Senior Account executive for Category 1 LME member such as Natixis and Sucden Financials.
Ms Yang has Master's degree in Management and Finance from the University of Bath.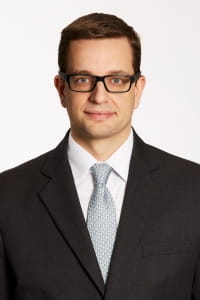 Robin Martin joined the LME in March 2018 and manages the company's business development activities across product development, market data, market structure, sales and marketing. He is a member of the LME and LME Clear Executive Committees.
Prior to joining the company, Mr Martin worked at the World Gold Council for five years leading the organisation's market infrastructure initiatives aimed at improving the transparency and efficiency of the global gold market. He was also responsible for the European Investment sector activities of the World Gold Council, leading projects to broaden investor access to gold. Prior to that, he spent more than 10 years at Accenture as a senior management consultant focusing on business strategy and operating model development in the financial services sector.

Mr Martin holds a Master's degree in International Securities, Investment & Banking from ICMA Centre and an undergraduate first class degree in Management Science & IT from Alliance Manchester Business School.
Graeme Train is Head of Metals and Minerals Analysis for Trafigura, a market leader in the global commodities industry.
He is responsible for helping to shape the company's views on metal markets and the economic outlook, with a particular focus on China. Prior to joining Trafigura in 2015, Graeme lead the China side of Macquarie's highly regarded commodity research team for five years, publishing research on bulk commodities and metals for institutional investors, corporate clients and the bank's internal investment and trading teams.
The focus of his analysis was on demand & supply balances, price forecasts, supply cost curves and macroeconomics. Graeme started his career at Steel Business Briefing, first as a China Analyst and later as Head of Asia Research. Graeme holds BA (Hons) in both Mathematics and in Philosophy from the University of York. He is a native English speaker with conversational Chinese.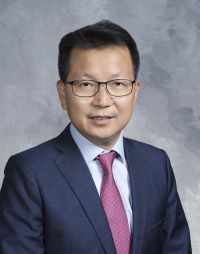 Tiger Shi started his career with China's State Reserve Bureau in 1996, where he was involved in the strategic reserve management of ferrous and non-ferrous metals for the nation.
In 2003, Mr Shi joined Sempra Metals Far East Limited. In 2008, as the China Chief Representative of Newedge Financial Inc., Mr Shi founded CITIC Newedge Futures Co., Ltd. Before establishing BANDS, Mr Shi held several senior roles at a number of international financial institutions, including as managing director and head of commodities futures for Jefferies Hong Kong Limited in Asia between 2012 to 2015 and head of metals for Newedge in Asia between 2008 to 2012.
Mr Shi's career has witnessed the phenomenal growth of Chinese economy and its influence to the global commodities market. Mr Shi is widely recognised as a leading figure on promoting globalisation of Chinese commodities companies, asset management companies, Chinese metals market and Renminbi internationalisation on commodities trading and futures market.
In 2020, Mr Shi was appointed as the member of the User Committee of the LME where he can voice the interests of metal trading community particularly from an Asian perspective.
Mr Shi obtained a Bachelor's degree in Metallurgical Engineering from University of Science and Technology Beijing in 1996 and Executive Master of Business Administration from China Europe International Business School in 2019.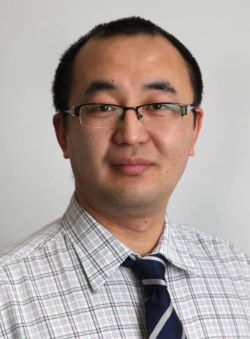 Wang Yanchen is the managing director of SMM UK office, which was established in May 2021. He takes charge of SMM overseas commodity market research.
Mr Wang is a well-known analyst in the global commodity industry. His areas of expertise include global aluminium, alumina, bauxite, downstream, recycling and power/energy market analysis, cost modelling and value assessment of aluminium assets. In recent years, he has extended his research in the other base metals and battery metal markets, macroeconomic and relative industries, like thermal coal, gas, power, and carbon emission markets.
He has visited more than 100 bauxite mines, alumina refineries, aluminium smelters, downstream and recycling assets around the world, in China, Russia, Australia, Europe, Indonesia, Malaysia, the Middle East and North America. He also often attends technical and market conferences and gives presentations as a key-note speaker.
Before joining SMM, he was the principal analyst at CRU and the head of Chinese aluminium market research. Mr Wang has worked at CRU for 15 years and he has a PhD in Engineering from Chinese Academy of Sciences.
Guy Wolf is the Global Head of Market Analytics at Marex, one of the world's largest financial services providers in the commodities sector.
He oversees the firm's data initiatives which encompass algorithmic execution design, quantitative research and alternative data. Marex works with a number of partners, primarily in the field of geo-spatial analysis, to develop environmental monitoring intelligence products for commodity market participants.
Dr Wolf is a Business Fellow at the University of Oxford Smith School of Enterprise and Environment, spearheading research into technology-driven climate impact solutions.
A CFA charterholder, Dr Wolf holds a MSocSci and PhD in Economics from the University of Cape Town, focused on Game Theory, and read PPE at Exeter College, the University of Oxford.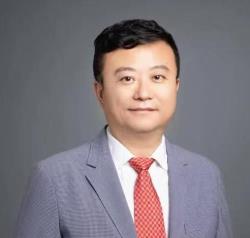 Zhang Rutie, is the CEO of Minmetals Industrial Financial Service Co. Ltd under China Minmetals Group. Previously, he worked as Director of commodity trading and marketing for China Moly. Upon his arrival in 2019, Rutie developed its strategic hedging program.
Before join China Moly, Rutie worked as Managing Director for Societe Generale in Asia as head of Metal Sales for 10 years, developed strong clientele across Asia Pacific region for many distinguished customers, also spearheaded onshore OTC in China to extend LME product to customers onshore.
His previous employers include Goldman Saches, BNP and JP Morgan in metal trading and derivative sales.

Rutie graduated from University of Michigan with Master Degree in Financial Engineering.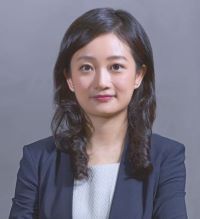 Zhu Yi has more than 20 years of experience in the metals and mining sector.
Prior to joining Bloomberg Intelligence, she was a research analyst for Goldman Sachs and the Royal Bank of Scotland in Hong Kong covering commodities. Ms Zhu also has a strong background in industry research and commodity trading, having worked for metal producers including Alcoa in the U.S. and Shenhuo Aluminum in Shanghai.
Ms Zhu received her Master's in Business Administration from Pennsylvania State University, and holds a Bachelor of Science in Mathematics from Fudan University, Shanghai.
Contact us
For further information on sponsorship or if you have any questions, please contact us via email.