The LME Metals Seminar 2023 has now ended.
Thank you for joining us for the LME Metals Seminar. Below are the speakers for 2023. Join us during LME Week in 2024!
Keynote speaker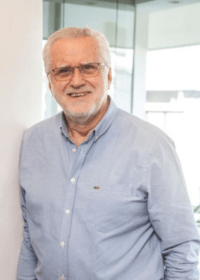 Máximo Pacheco Matte, Chairman, Codelco
Máximo Pacheco Matte was named Chairman of Codelco on March 2022 by President Gabriel Boric. He has held executive and managerial positions in important companies in Chile and in various countries.
Pacheco is a Business Administrator who graduated from University of Chile and has held executive and managerial positions in important companies in Chile and abroad.
He was the first Vice President of Operations of Codelco after the return to democracy, a position he held between 1990 and 1994; Minister of Energy between 2014 and 2016, during the second government of Michelle Bachelet, and member of the board of National Television of Chile (TVN) between 2018 and 2019.
In the private sphere, he was Executive Vice President for Latin America at Carter Holt Harvey and a Senior Vice President at International Paper, where he served as President for Latin America and, later, as President for Europe, the Middle East, Africa and Russia.
He was also director of different private companies in Chile, Europe, Russia and New Zealand. He was a member of the board of the European Confederation of Industry of Paper (CEPI), part of the Board of the North American Chamber of Commerce (AMCHAM) of Belgium and Vice President of the Council of the Brazilian Association Cellulose and Paper (Bracelpa).
He was also an academic at the School of Government of the Pontifical Catholic University of Chile, member of the boards of the Municipal Theater of Santiago and of the Súmate Foundation, in addition to being a member of the board of the World Wide Fund for Nature-Chile (WWF).
Speakers 2023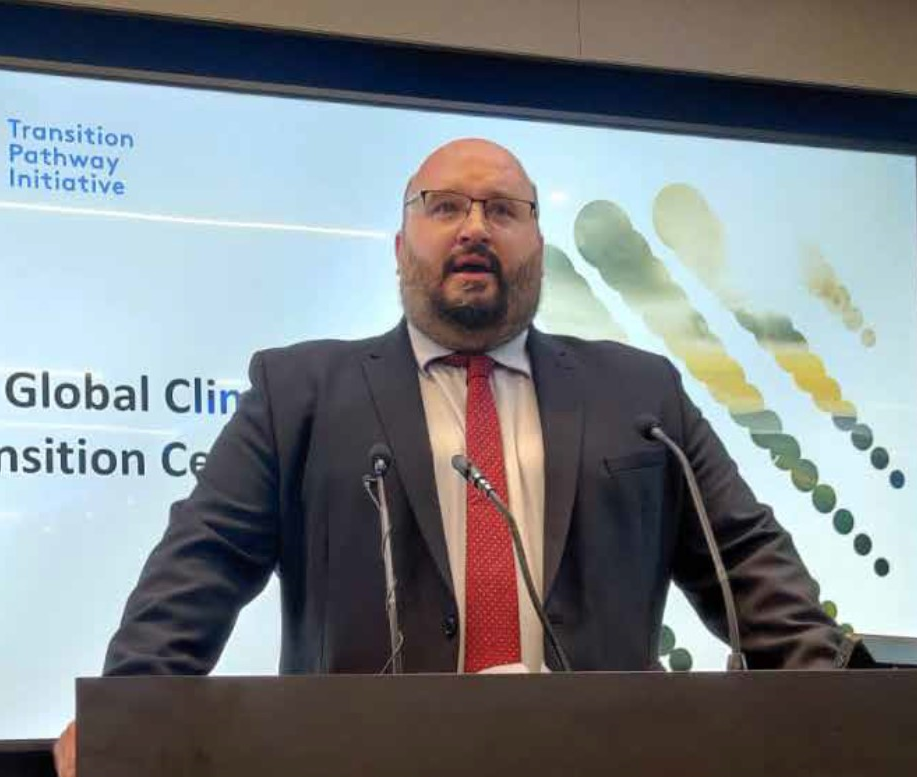 Adam C.T Matthews
Church of England Pensions Board
Adam C.T Matthews, Chief Responsible Investment Officer, Church of England Pensions Board
Adam is the Chief Responsible Investment Officer (CRIO) at the £3.4 billion Church of England Pensions Board. He is the Co-Director of the Investment Team with the CIO.
He is also the founder of the $50 trillion in AUM backed Transition Pathway Initiative (TPI) and a Board Member of the Institutional Investors Group on Climate Change, (IIGCC). He is the Chair of the Global Investor Commission on Mining 2030 that begins work in September 2023.
The Commission has been established to create a consensus across the finance sector for a vision of socially responsible mining. The Commission will particularly focus on the intersection between mineral extraction and conflict.
Following the Brumadinho Tailings Dam disaster in Brazil in January 2019, Adam set up and Chairs the $25 trillion backed Mining and Tailings Safety Initiative.
He also represented the UN backed Principles for Responsible Investment in the development of the first Global Tailings Standard, and now co-convenes together with the UN the international process to establish an Independent Global Tailings Institute to implement the Standard and drive safety standards across the mining industry.
As part of his work as Co-Chair of the Corporate Programme at IIGCC Adam has led the development of the first Net Zero Standard for the Oil and Gas sector and the Diversified mining sector.
Adam created and founded the Transition Pathway Initiative (TPI) which is an asset owner-led and asset manager-supported global initiative which assess companies' preparedness for the transition to the low carbon economy (and publishes this through the London School of Economics.) He also set up and co-chaired with the Dutch fund APG the Paris Aligned Investing Initiative of the Institutional Investors Group on Climate Change (IIGCC) that produced the first global Net Zero Investment Framework for pension funds and investment managers.
He now co-chairs with APG the global Asset Owner Board of the Paris Aligned Investing Initiative comprising all regional investor networks.
In 2022 the Archbishop of Canterbury awarded Adam the Canterbury Cross for his work on climate change and in establishing the Transition Pathway Initiative.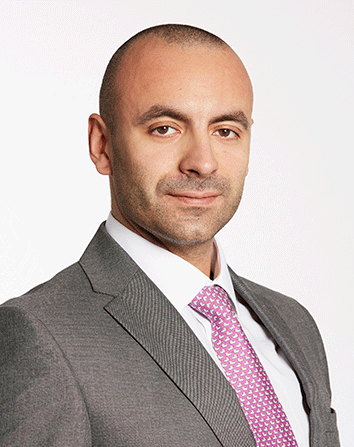 Alberto Xodo, VP Sales, London Metal Exchange
Alberto has worked on various strategic initiatives for the Exchange, including the launch of new contracts, the development of its steel futures market and the launch of the Registered Intermediating Broker membership category.
He joined the London Metal Exchange in December 2014 and has been a member of the LME Nickel Committee and of the LME Steel Committee since 2015.
Previously, he was working in the Transaction Services team of PwC with focus on strategy consulting and commercial due diligence for the Financial Services industry.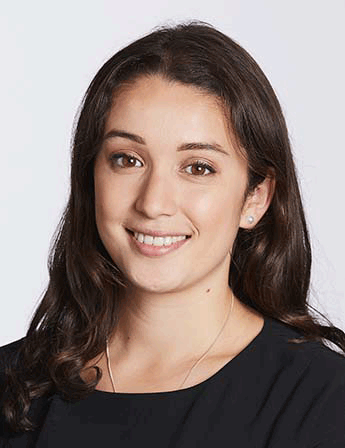 Alice Lim, Head of Corporate Sustainability, London Metal Exchange
Alice is the Head of Corporate Sustainability within the Sustainability team at the London Metal Exchange.
Alice's role involves the creation and execution of sustainability-related strategy at the LME. Alice joined the LME in 2019, having previously worked at Morgan Stanley.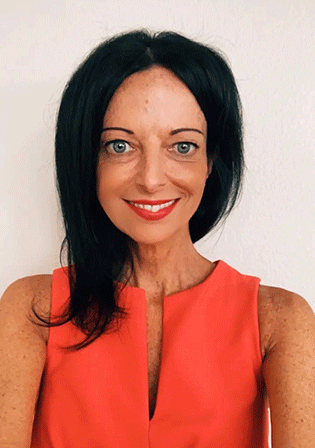 Andrea Hotter, Special Correspondent, Fastmarkets
Andrea Hotter is the New York-based Special Correspondent at Fastmarkets.
Previously, she was the Assistant Managing Editor at Dow Jones Newswires on its energy and commodities desk in London, where she was responsible for markets and equities coverage of metals, softs, grains and energy for EMEA.
Prior to this, Andrea was on the metals desk for Mitsui Bussan Commodities in London, and has been a Senior Correspondent for Bridge News.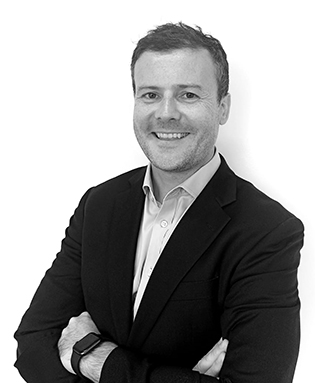 Barry Corbett, Head of Buy-Side Sales, London Metal Exchange
Barry heads the LME's Buy-Side and financial client coverage.
He has extensive experience in capital markets, OTC and Exchange Traded Derivatives, commodities and fintech, having previously served in senior leadership and advisory positions with UBS, TP ICAP and Trust Payments.
Barry holds an Executive MBA from Cass Business School and is a graduate of King's College London.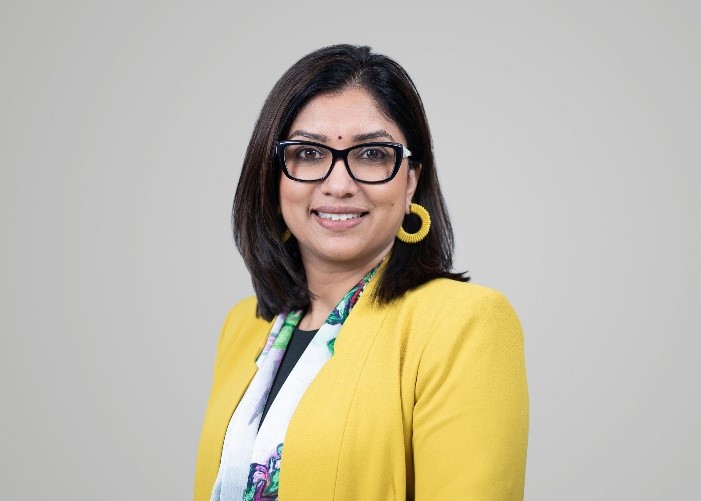 Deshnee Naidoo, Chief Executive Officer, Vale Base Metals
Deshnee joined Vale at the beginning of January 2021 in the role of CFO for Vale Base Metals.
She was named Executive Vice President of Base Metals in December 2021 and she has worked collaboratively across Base Metals to accelerate its turnaround, building greater financial discipline and cost management, while advancing key projects to accelerate the growth of the business. 

Deshnee's mining experience is diverse spanning corporate and operational levels across many geographies. Prior to joining Vale, Deshnee was the CEO of the Zinc International business at Vedanta Resources. She also served as CEO of Africa Base Metals during her tenure at Vedanta. Deshnee spent 16 years at Anglo American including CFO for Anglo American's thermal coal business from 2011 to 2014. Deshnee's a three-time South Africa Mining Rainmaker, she was recognised among the 100 Global Inspirational Women in Mining in 2018, and she has served as a Board Member of the South Africa Minerals Council.
Committed to creating more diverse and inclusive organisations, Deshnee led the Women in Mining initiative for the Minerals Council to achieve gender equality, with a goal of 30% women by 2025.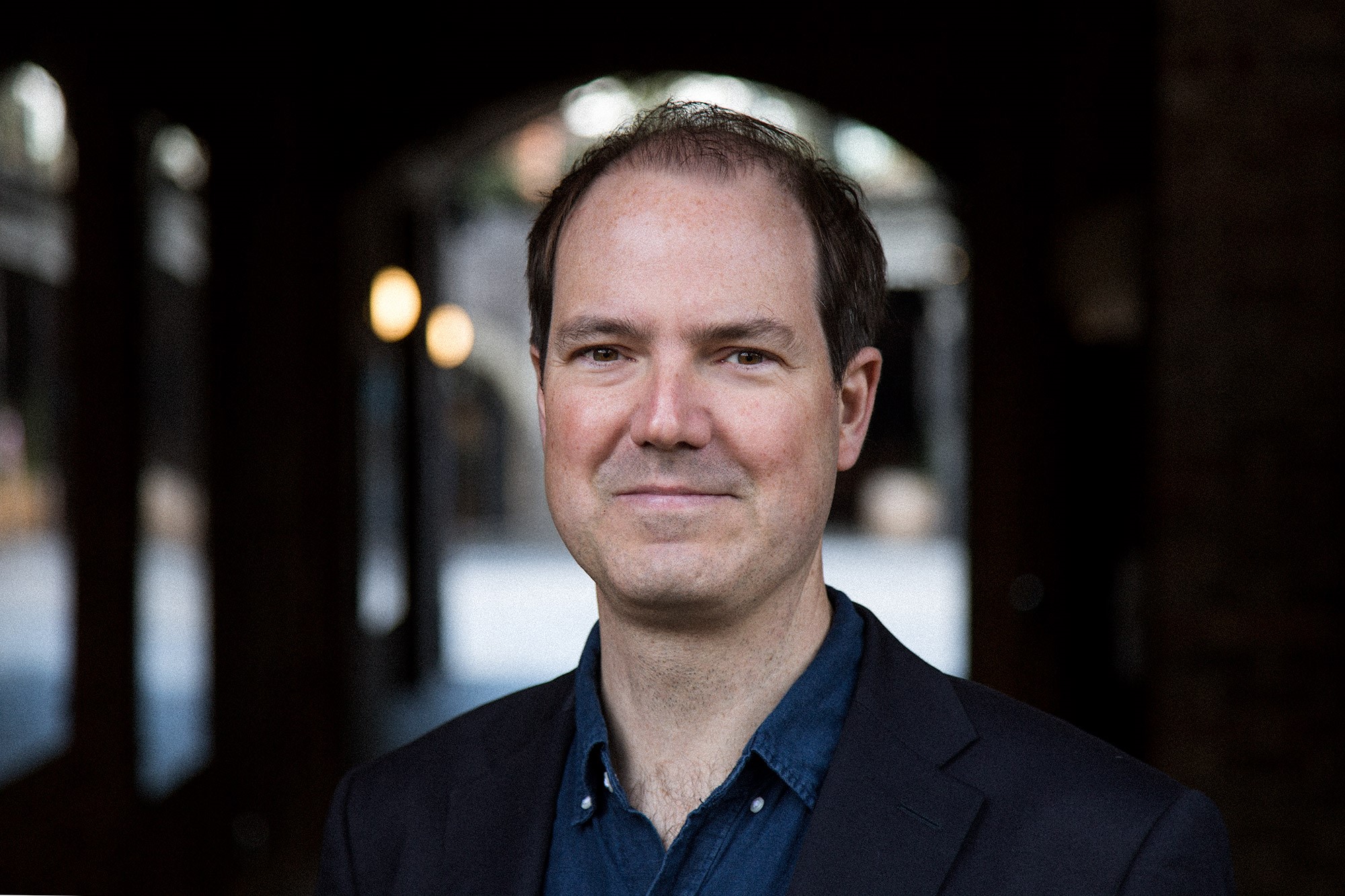 Henry Sanderson
Benchmark Mineral Intelligence
Henry Sanderson, Executive Editor, Benchmark Mineral Intelligence
Henry Sanderson is the Executive Editor at Benchmark Mineral Intelligence.
He previously worked for the Financial Times covering commodities and mining. Before that he was a correspondent for Bloomberg in Beijing.
He is the author of Volt Rush, the Winners and Losers in the Race to Go Green, which was chosen as a book of the week by the Observer, and one of the best science and environment books of 2022 by The Times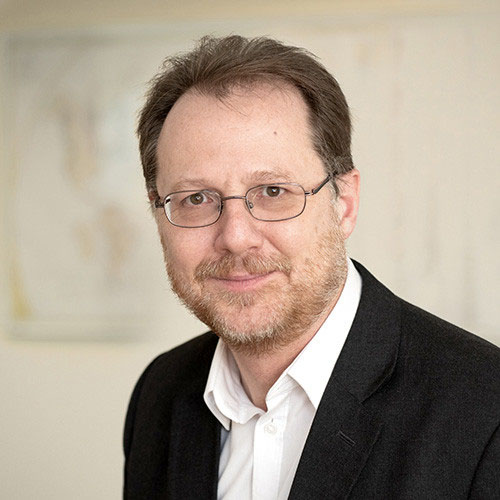 Jeremy Pearce
International Tin Association
Jeremy Pearce, Market Intelligence & Communications, International Tin Association
Jeremy leads the International Tin Association Market Intelligence team with a personal focus on uses of tin and especially emerging uses in digitalisation, electric vehicles, and renewable energy applications R&D. The team's analysts in UK and China work on behalf of tin producers to provide an authoritative source of global statistical and market information on tin.
Having graduated from Brunel University, UK Jeremy is a PhD chemist. He has been with ITA for over 35 years, pioneering and leading work on tin technologies and markets.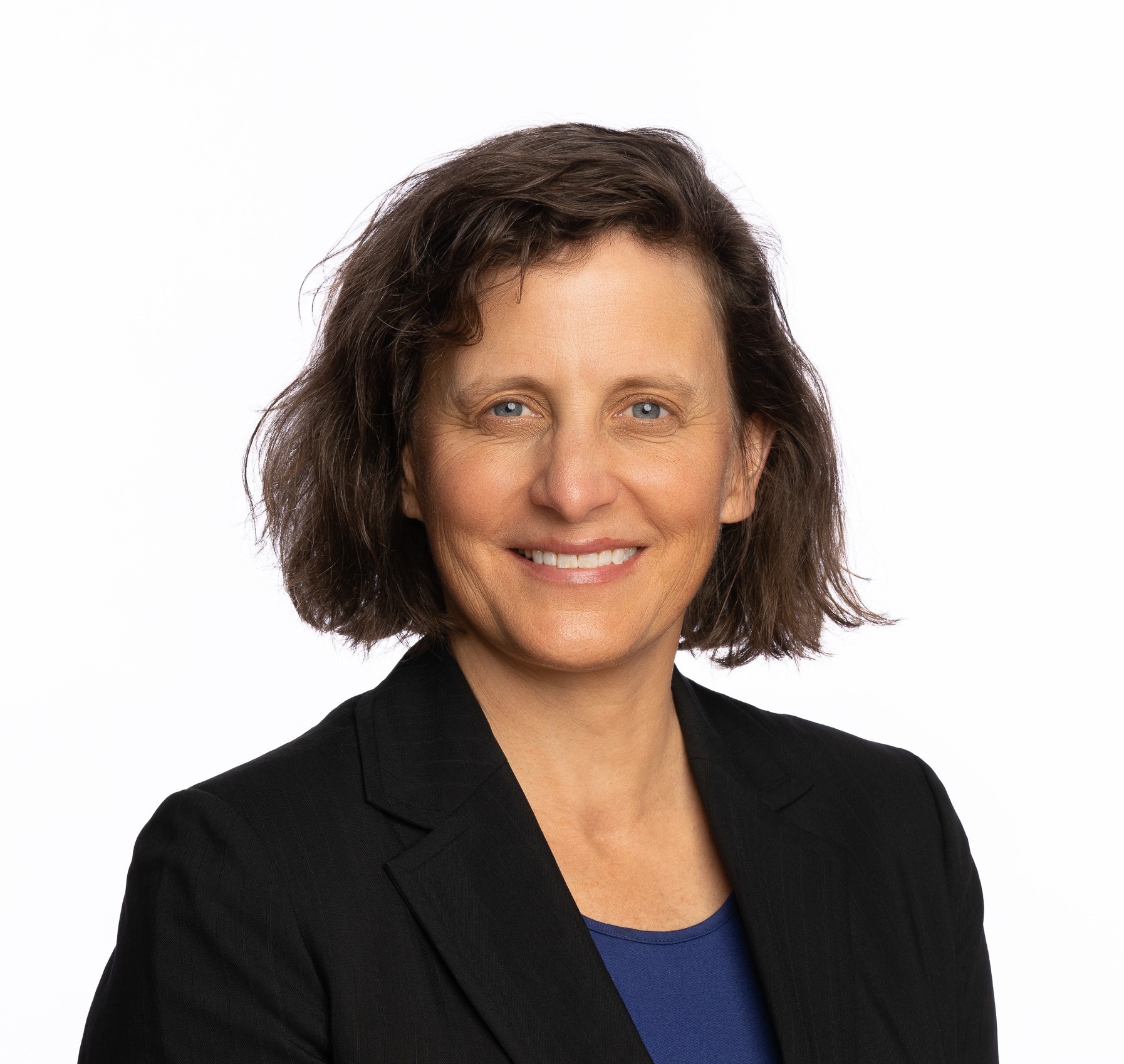 Jill Cooper, Director Responsible Investing, Orion Resource Partners
Ms. Cooper is an environmental attorney with over 30 years of experience working on sustainability and ESG topics.
Her experience covers a wide array of industries including mining, energy, water, manufacturing, consumer products, and government. Prior to joining Orion, Ms. Cooper helped Geosyntec Consultants create an ESG team and services.
She also served as a Director of Global Environment, which included ESG. Throughout her career she has managed teams of ESG and sustainability specialists.
Ms. Cooper has experience working with directly with executives, investors, financial institutions, and not-for-profits. She holds a BS in Marketing, an MBA from Thunderbird, and an JD in environmental law from the University of Colorado.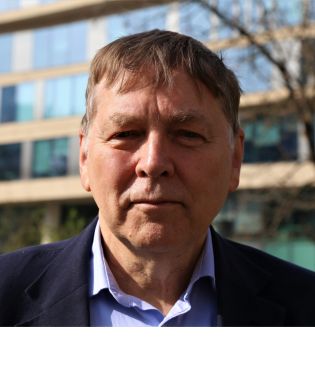 Jim Lennon, Commodity Strategy, Macquarie Bank
Jim and his team at Macquarie were regularly ranked number one in various surveys of commodities research among equity investors for over a decade.
Prior to Macquarie, Jim worked for 10 years at CRU International, where he headed up a team specialising in Special steels (including stainless steel) and steelmaking alloys (mainly manganese, silicon, chrome, nickel and molybdenum). While at CRU, Jim also undertook major studies on metallurgical coal and iron ore. Jim's current major specialisations are the main base metals and steel industries and their raw materials including nickel, chrome, molybdenum, iron ore and coking coal.
Before joining CRU, Jim worked as a marketing analyst at New Zealand Steel. He has also worked as an Associate Director of Metals and Mining Research at Shearson Lehman Hutton Securities. Jim has a Masters degree in Economics from the University of Auckland, New Zealand. He has a strong interest in development economics.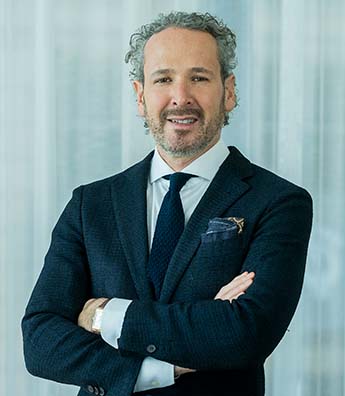 Jorge Vazquez, Managing Director of Market Intelligence and Industry Consulting, HARBOR Aluminum
Jorge Vazquez started in 1995 as an aluminum industry analyst. In 2007, founded HARBOR Aluminum and became Managing Director of Market Intelligence and Industry Consulting. Jorge is an advisor to the world's largest aluminum upstream and downstream companies on topics related to aluminum market intelligence, trade, prices, procurement/marketing strategy, and industry competitiveness. He has become the world's most sought-after aluminum expert for legal disputes, arbitration cases, and government hearings. Mr. Vazquez has been an advisor to the US Senate (Carl Levin and John McCain), US Department of Justice, US Department of Commerce, US Department of Defense, US International Trade Commission and the Canadian Trade Tribunal on matters related to the aluminum industry.
Mr. Vazquez is the only aluminum market expert that has ever been invited to testify on matters related to the aluminum market before the US Senate.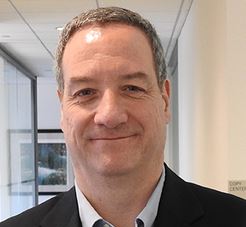 Ken Hoffman, Senior Expert-AP for McKinsey's Sustainability practice
Ken Hoffman is a Senior Expert-AP for McKinsey's Sustainability practice. He leads the Firm's EV Battery Material Research Group, and looks at the entirety of the battery value chain, from mining to refining to the procurement of all materials in a battery cell, to recycling. He has worked with more than 20 lithium/DLE companies and has a deep understanding about the lithium supply chain and pricing dynamics. He has co-written articles on the EV value chain, and the potential bottlenecks of materials such as nickel, cobalt and lithium. His latest work " The raw-materials challenge: How the metals and mining sector will be at the core of enabling the energy transition" was published in 2022.
Prior to McKinsey, Ken was the global head of metals and mining research for Bloomberg Intelligence Prior to Bloomberg Mr. Hoffman was a Director of equity research, analyst, and portfolio manager in the commodity and industrial growth area.
A CFA charter holder, Mr. Hoffman holds a BS in finance from Syracuse University and an MBA from Duke University.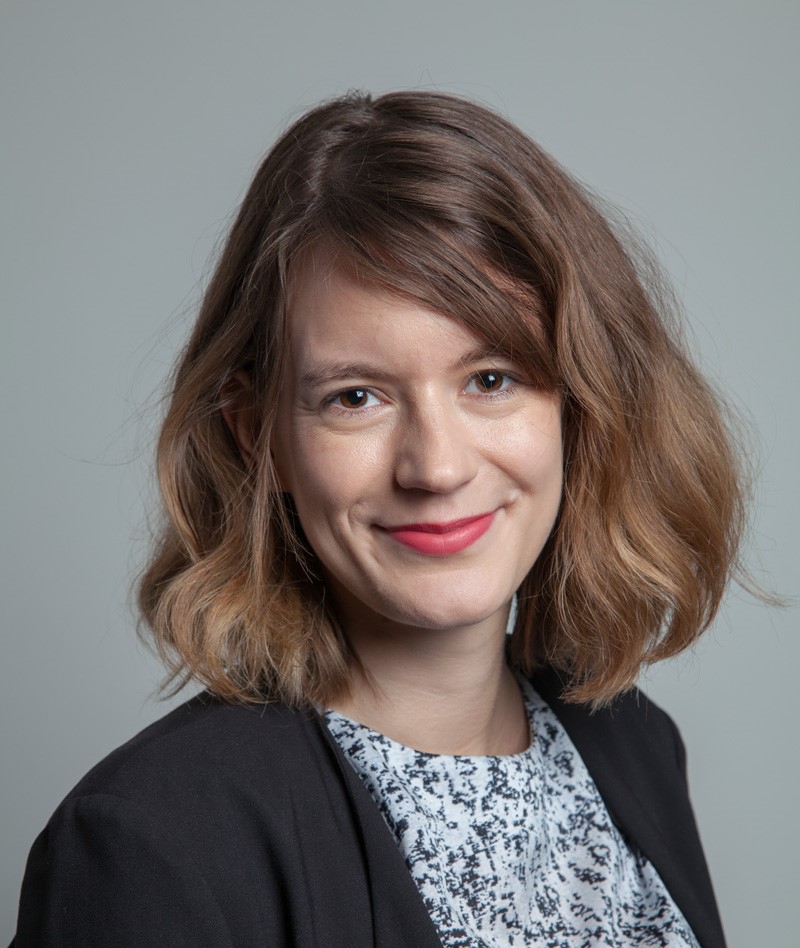 Laura Varriale
S&P Global Commodity Insights
Laura Varriale, Managing Editor of Ferrous Metals EMEA, S&P Global Commodity Insights
Laura is S&P Global Commodity Insights' Managing Editor of Ferrous Metals team in EMEA since 2020, which Platts leads steel price and market commentary coverage of finished, semi-finished and carbon-accounted steel, molybdenum and alloys in the region.
Previously, she was covering European flat steel pricing and German steel news for Platts' flagship steel publication Steel Business Briefing.
Prior to joining S&P Global's London office in 2016, Laura wrote for various UK B2B trade publications including covering the batteries and energy storage sector. Laura holds an MA from Humboldt University Berlin and received her accredited journalism qualification from the UK's National Council for the Training of Journalists.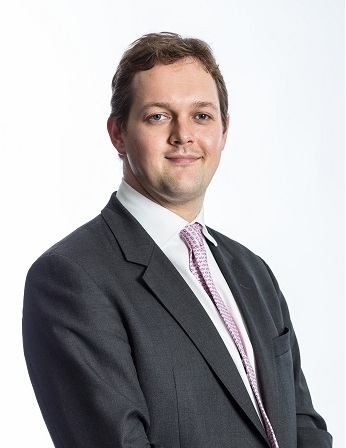 Matthew Chamberlain, London Metal Exchange
Matthew Chamberlain is the CEO of the London Metal Exchange and a member of the Management Committee of HKEX Group.

Matthew joined the LME in 2012, having advised HKEX on the acquisition of the LME while at UBS. He started his career at Citibank, and holds an MA from Trinity College, Cambridge.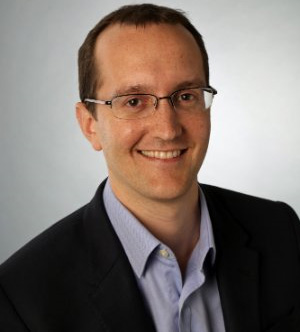 Max Layton, Managing Director, Citi Research
Max (Maximilian J.R.) Layton is a Managing Director at Citi Research.
His focus is on cross commodity and cross asset strategies involving commodities and he has oversight over global commodities research in industrial and precious metals and bulk commodities. Prior to joining Citi Max was a Managing Director and Head of European Commodities Research at Goldman Sachs. He has also held positions as Deputy Head of Commodities Research at Macquarie Bank and as a commodities Economist at the Reserve Bank of Australia.
Max received his Bachelor's Degree in Finance at Macquarie University followed by a First Class Honors Degree in Economics.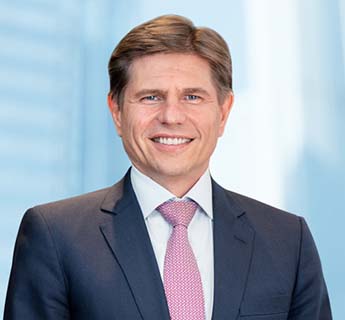 Nicholas Aguzin, London Metal Exchange
Nicolas Aguzin joined HKEX as Chief Executive Officer on 24 May 2021 from J.P. Morgan, where he was most recently Chief Executive Officer of J.P. Morgan's International Private Bank. Mr Aguzin has been based in Hong Kong since 2012.
From 2013 to 2020, Mr Aguzin was CEO, J.P. Morgan, Asia Pacific where he was responsible for all the firm's business across 17 markets. Mr Aguzin presided over some of the firm's major expansion efforts during the period, including establishing itself in China as one of the few international financial institutions with a full range of services and capabilities; including a fully-owned locally incorporated commercial bank, a majority-owned securities company, an asset management company and a futures and options company. Concurrent with his Asia CEO role, Mr Aguzin also ran J.P. Morgan's Investment Banking division in Asia. During his tenure the bank rose to become one of the leading investment banks in the Asia Pacific region.
Mr Aguzin joined J.P. Morgan in 1990 in Buenos Aires as a financial analyst. Between 1990 and 2005, he held a variety of roles in New York and Buenos Aires, and in 2005 he was appointed as CEO, Latin America. In 2008 and 2009, in addition to his responsibilities as CEO, Latin America and Head of Latin America Investment Banking, he served as Senior Country Officer for Brazil.
Mr Aguzin holds a bachelor degree in Economics from the Wharton School of the University of Pennsylvania in the US and is fluent in Spanish, Portuguese and English.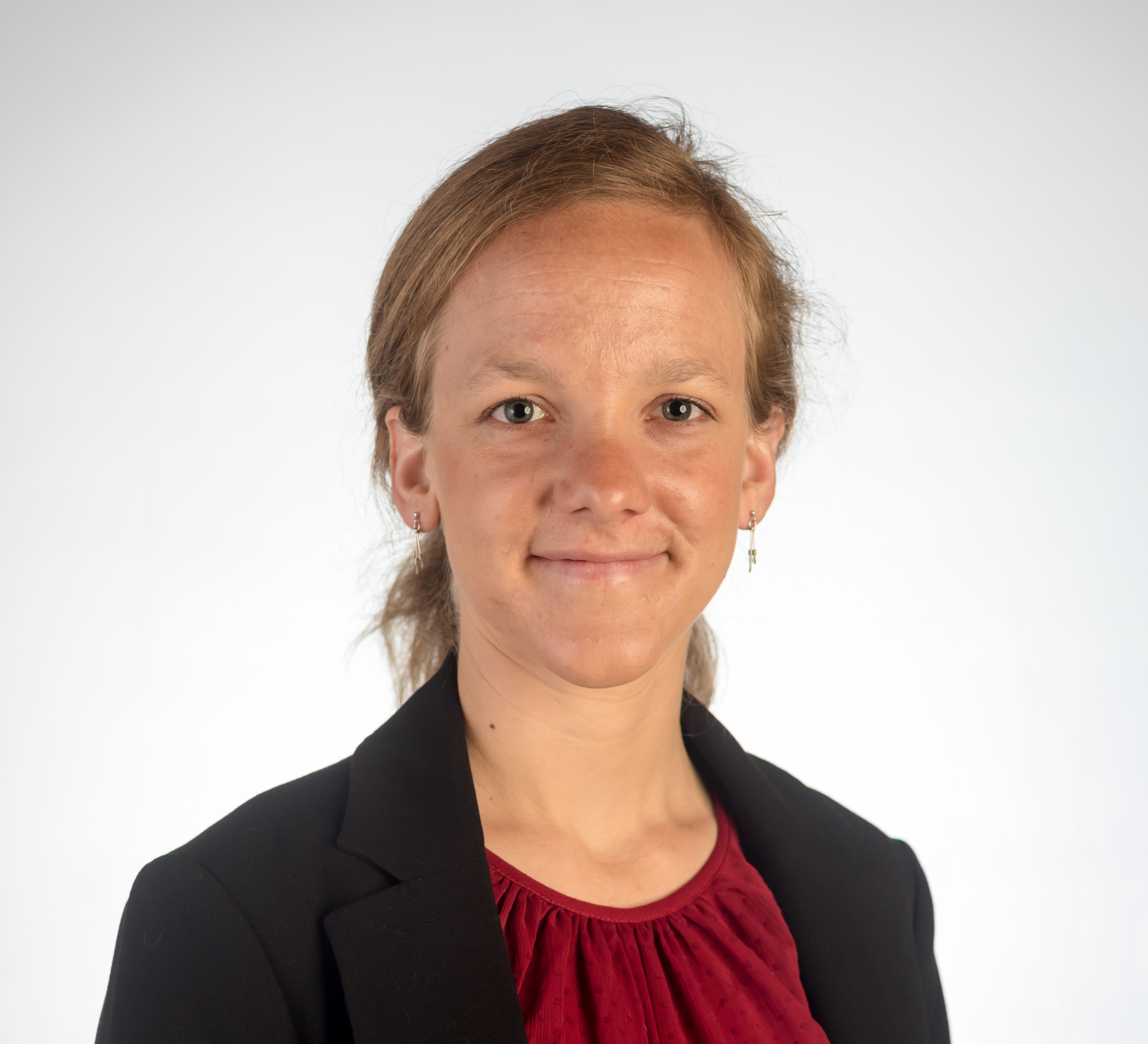 Nicole Hanson, Responsible Sourcing Manager, LME
Nicole Hanson is a sustainability professional working as the Responsible Sourcing Manager for the LME Group.
She works with LME-listed metal producers to embed globally accepted sustainability standards into their supply chains. In addition, she is developing the future responsible sourcing strategy at the Exchange.
Nicole studied at the Colorado School of Mines as a mechanical and humanitarian engineer, previously working in sustainable development at the International Copper Association.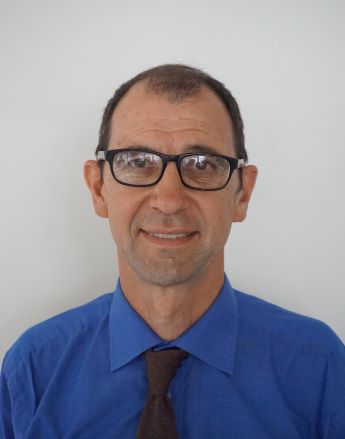 Phil Bloomer
Business & Human Rights Resource Centre
Phil Bloomer, Executive Director, Business & Human Rights Resource Centre
Phil became Executive Director of Business & Human Rights Resource Centre in 2013. Phil leads strategy and outreach globally working with 80 global team members and allies. Programmes are focused on transformation of business and investment models especially in areas of the just transition to net zero carbon; labour rights in supply chains; rights in technology and civic freedoms.
Phil sits on several external groups including Civil Society Advisory Group for Principles for Responsible Banking; the Expert Review Committee of World Benchmarking Alliance; Climate Outreach's Board, and the European Citizen's Initiative for a Living Wage.
Prior to joining the Resource Centre Phil was Director of Campaigns and Policy at Oxfam GB, joining them after 11 years in Latin America working on human rights and indigenous rights. Find out more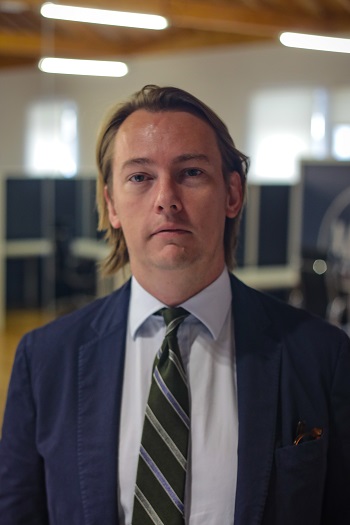 Phillip Price, Manager - Recycled Steel Trading, Anglo American
Phillip is an experienced ferrous metals trader, commodity derivatives market maker and member of the LME Steel Committee.
He manages the Recycled Steel Scrap Trading Team at Anglo American, which is developing the company's commercial activities in this space. Prior to Anglo American, Phillip traded for Stemcor, Marex, his own firms and was CEO and co-founder of Ferrometrics. He also served as the Steel Editor of Metal Bulletin.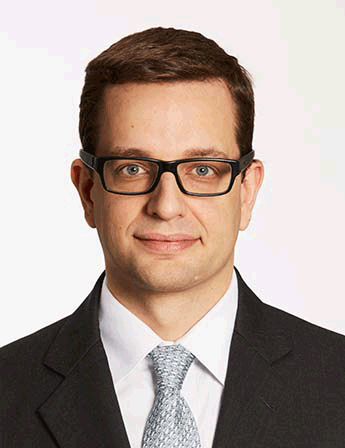 Robin Martin, Head of Market Development, London Metal Exchange
Robin joined the LME in March 2018 and manages the company's business development activities across product development, market data, market structure, sales and marketing. He is a member of the LME and LME Clear Executive Committees.
Prior to joining the company, Robin worked at the World Gold Council for five years leading the organisation's market infrastructure initiatives aimed at improving the transparency and efficiency of the global gold market. He was also responsible for the European Investment sector activities of the World Gold Council, leading projects to broaden investor access to gold. Prior to that, he spent more than 10 years at Accenture as a senior management consultant focusing on business strategy and operating model development in the financial services sector.
Robin holds a Master's degree in International Securities, Investment & Banking from ICMA Centre and an undergraduate first class degree in Management Science & IT from Alliance Manchester Business School.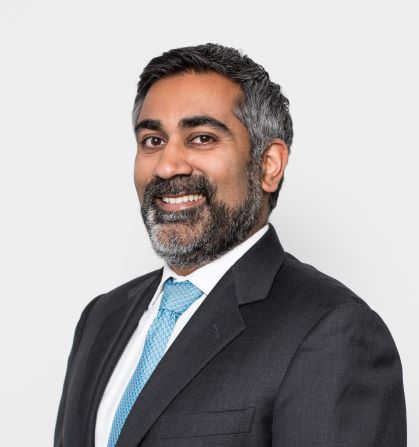 Saad Rahim, Chief Economist, Trafigura
Saad Rahim is the Chief Economist for Trafigura, one of the world's largest traders of oil, metals and other commodities. He is responsible for the company's views on commodity markets and macroeconomics.

Prior to joining Trafigura, he was the Chief Economist at BG Group (now Shell), a major integrated oil and gas company, and prior to that Deputy Chief Economist at Chevron Corporation. Before joining Chevron, Mr. Rahim was an international energy advisor with PFC Energy (now part of S&P Global).

Mr. Rahim received BA degrees in Economics and Political Science from Stanford University, and attended the Johns Hopkins School of Advanced International Studies (SAIS) for advanced degree work in Economics and Global Energy.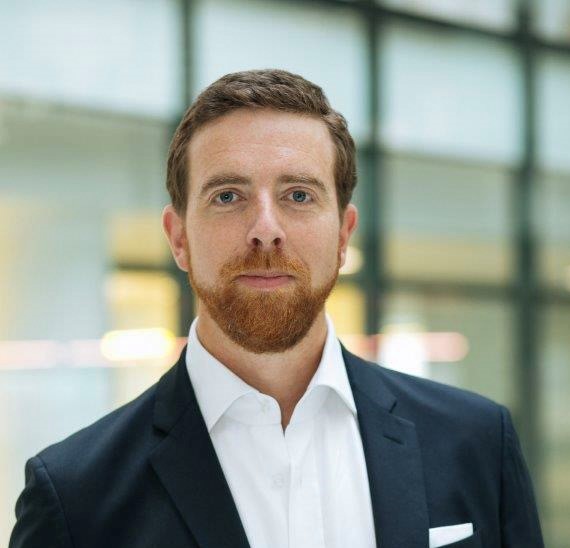 Simon Morris, Head of Base and Battery Metals division, CRU
Simon has 22 years of experience in the natural resources sector and has worked across all parts of the mining value chain in both operational and corporate leadership roles. He is now the Head of CRU's Base and Battery Metals division, a global team of analysts delivering macro-to-micro data, analysis and insight across 14 of the sector's most critical metals.

Before joining CRU, Simon worked at Shell and Rio Tinto in senior strategy, M&A, investment analysis and corporate affairs roles; led the Metals division at another B2B market intelligence company; and most recently was Chief of Staff at a commodity trader.
Simon holds an MSc in International Strategy and Diplomacy from LSE and a Bachelor of Commerce from Edinburgh University.
Contact us
For further information on sponsorship or if you have any questions, please contact our LME Events team.
Stay up to date
Register with LME.com
Receive full access to all our price data and gain access to our monthly LME newsletter, packed with market tips and insights from our on-staff specialists.