Sponsorship and exhibition opportunities at the LME Metals Seminar 2022.
The LME Metals Seminar provides the perfect opportunity to position yourself as an industry thought-leader, build relationships with key clients, generate new business contacts and get your message across to a highly targeted audience.
Find out more about opportunities to sponsor and exhibit by downloading our sponsor pack.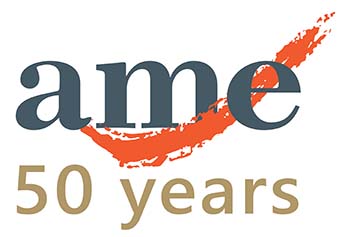 AME Research is a leading global research firm, with over fifty years of experience in the industry and a strong focus on the energy transition.
Our speciality is to measure, understand and manage the seismic structural changes that will take place over the next 30 years as the world strives to reach net-zero carbon emissions. We offer detailed data analytics, research and analysis on renewables, energy, power, mining, metals and infrastructure projects.
We also provide unrivalled expertise in benchmarking and evaluating both companies and mining sites. In addition to forecasting commodities and their markets for our clients.

The Cobalt Institute is a trade association composed of producers, users, recyclers, and traders of cobalt. We promote the sustainable and responsible production and use of cobalt in all its forms.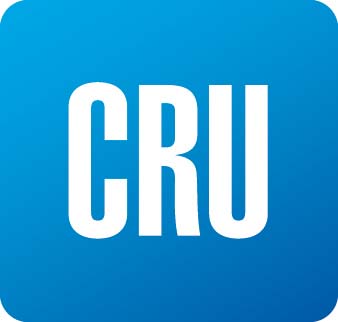 CRU offers unrivalled business intelligence on the global metals, mining and fertiliser industries through market analysis, price assessments, consultancy, and events.
CRU's trusted data - achieved through robust methodologies; analysis capabilities; and consultative expertise, together create a connected view of quality, transparent insights that provide pinpoint accuracy, standardisation and comparability.

Fastmarkets is the most trusted cross-commodity price reporting agency (PRA) in the agriculture, forest products, metals and mining, and energy markets.
Our price data, forecasts, and market analyses give our customers strategic advantage in complex, volatile, often opaque markets.
Our events provide immersive experiences to network, trade, and discuss the critical issues of the day.
Fastmarkets is owned by Euromoney Institutional Investor PLC, which is listed on the London Stock Exchange and is a member of FTSE 250 share index. Euromoney has a diverse number of institutional shareholders.

FLSmidth provides sustainable productivity to the global mining and cement industries.
We deliver market-leading engineering, equipment and service solutions that enable our customers to improve performance, drive down costs and reduce environmental impact. Our operations span the globe and we are close to 10,100 employees, present in more than 60 countries.
In 2021, FLSmidth generated revenue of DKK 17.6 billion. MissionZero is our sustainability ambition towards zero emissions in mining and cement by 2030. FLSmidth works within fully validated science-based targets: our commitment to keeping global warming below 1.5 °C and to becoming carbon neutral in our own operations by 2030.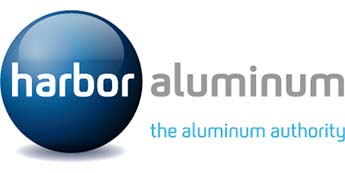 HARBOR is the World's most experienced and sought-after aluminium industry consultant expert team. We are the world's best platform for aluminium product price data across the board and offer unparalleled aluminium market intelligence and price outlook reports. Host of the world's largest aluminium conference (every June, in Chicago, IL, USA). We serve over 350 companies around the world, who rely on HARBOR's aluminium industry and price expertise.
Contact person: Patricia Martinez
Contact email address: patricia.martinez@askharbor.com

Kynetix has over 25 years of experience providing flexible, agile and fast-to-market solutions for our clients using our proven pre-built software or by custom development using agile techniques for unique situations.
Our solutions help FCMs looking to streamline back-office processes, enable post-trade listed derivatives data to be trusted, bring trusted inventory to commodity exchange warehouses and allow the digitalisation and the custody of assets for exchanges, banks and brokerages.
Using an open architecture suite of dynamic application components, our clients use our technology to transform their business processes from paper to digital, connecting producers, storage companies, commodity owners, brokers and financing banks.

What we do
Neveah Limited is a leading commodity trading company dealing in the export of solid minerals. Our major markets are in Europe, North America and Asia.
Established in 2014, Neveah Limited has five operational offices in different states within the country with our head office located in the F.C.T. Abuja.
Products
Our main minerals for exports are:
Tin
Columbite
Lead Ore
Zinc Ore
Tantalite
Tungsten Ore

Mission
We are committed to satisfying our clients' needs by delivering up to standard via responsible sourcing channels using best practices.

Vision
To become the most successful and respected indigenous exports company in Africa.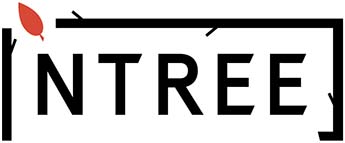 NTree International is the arranger of the Elementum Metals platform, the world's only issuer of physically-backed exchange traded commodities (ETCs) focused on metals relevant for the energy transition. Elementum works with its partners to give investors access to physical metals and carbon neutral solutions. All base metals are held in LME-approved warehouses and blockchain technology is used to record metal ownership.
Elementum Metals physically-backed Copper and Nickel ETCs are available to investors on various European stock exchanges. Additionally, Elementum has listed the world's only physically-backed Electric Vehicle Metals ETC – a basket consisting of cobalt, copper, nickel, palladium and platinum that rebalances annually to reflect the changing usage of metals.

Formerly part of Brady Technologies, as Quor Group our expertise lies in solving commodity trading lifecycle challenges with trading and risk management workflows across financial and physical commodities.
We are known for our best in class products Fintrade and Trinity. Quor can solve financial trading and risk mitigation, physical trading and logistical execution, trading and trade operations, cashflow management, inventory management, logistics management, ordering, and trade finance.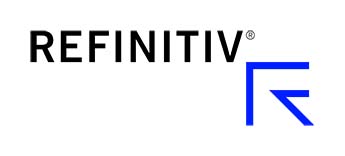 Refinitiv, a London Stock Exchange Business (LSEG), is one of the world's largest providers of financial markets data and infrastructure, serving over 40,000 institutions in over 190 countries.
It provides leading data and insights, trading platforms, and open data and technology platforms that connect a thriving global financial markets community driving performance in trading, investment, wealth management, regulatory compliance, market data management, enterprise risk and fighting financial crime.

Established for 30+ years, Sinara is a London-based software house building highly integrated, supported and managed software solutions for exchanges and trading firms. Our deep industry and technical expertise helps our clients in the metals and commodities markets streamline business operations and offer new digital services. Our SinaraTLC suite of pre-built components cuts delivery times for trading processes from order and risk management through to matching and settlement.
Sinara also has extensive working knowledge of many of the IT systems and business processes within the LME through our long-standing relationship.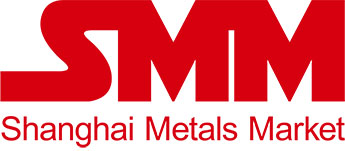 Shanghai Metals Market (SMM) is China's leading integrated platform in the field of nonferrous and ferrous metals, with services ranging from benchmark prices, analysis, news, consulting and conferences of the metals & mining industry.
Incorporated in 1999, SMM has established extensive network and trustworthy relationships in China's nonferrous, ferrous and EV metal industries, through our headquarters in Shanghai as well as strategic positioning in other six cities in China and global footprint in Singapore and London.
At SMM, we are committed to introducing the "REAL China" to the world from a global perspective, and serving the diversified clientele in the global metal ecosystem.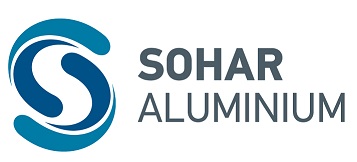 Sohar Aluminium was formed in September 2004 to undertake a landmark Greenfield aluminium smelter and has an annual capacity of 395,000 tonnes of high-quality aluminium, a 1,000 MW Power Plant and Port facilities in Oman.
Jointly owned by OQ SAOC, TAQA and Rio Tinto, Sohar Aluminium has won global acclaim for its superior, environmentally friendly technology.
Sohar Aluminium's diverse workforce is 78% Omanised and it has an internationally recognised training centre. 60% of the annual production is committed to its local downstream industries.
Sohar Aluminium intends to become a benchmark smelter while contributing to the sustainable development of Oman.
With our unparalleled data and deep insights of global energy and commodities markets, we enable customers to make decisions with conviction and create long-term, sustainable value.
For more than 100 years, we've been a trusted connector that brings together thought leaders, market participants, governments, and regulators to co-create solutions that lead to progress. Vital to navigating Energy Transition, S&P Global Commodity Insights' coverage includes oil and gas, power, chemicals, metals, agriculture, and shipping.
S&P Global Commodity Insights is a division of S&P Global (NYSE: SPGI). S&P Global is the world's foremost provider of credit ratings, benchmarks, analytics, and workflow solutions in the global capital, commodity, and automotive markets. With every one of our offerings, we help many of the world's leading organizations navigate the economic landscape so they can plan for tomorrow, today.
S&P Global
Stay up to date
Register with LME.com
Receive full access to all our price data and gain access to our monthly LME newsletter, packed with market tips and insights from our on-staff specialists.