The London Metal Exchange (LME) Chairman, Gay Huey Evans OBE, and Chief Sustainability Officer, Georgina Hallett, have been selected to feature in the 2020 edition of "
100 Global Inspirational Women in Mining
" (WIM100).
WIM100, which is published every two years by "Women in Mining", recognises and celebrates those women who have gone "above and beyond" in their contributions to the global mining industry.
Gay, who joined the LME as Chairman in 2019, has worked within the finance and commodity industry for the past 30 years, as both a market practitioner and regulator, giving her deep expertise across commerce, risk, governance, policy and regulation in capital markets. Awarded an OBE in 2016 for services to the financial service industry and diversity, Gay is a passionate advocate of increased diversity in business.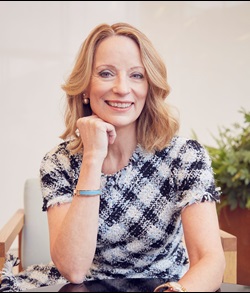 Since joining the LME Gay has collaborated with a number of women across the industry to help foster a more inclusive, diverse culture and to encourage more women into the metals and mining sector. She has spearheaded an LME apprenticeship scheme – encouraging applicants from underrepresented groups in the metals trading sector – and is a passionate advocate of the LME's sponsorship and mentoring programmes, which focus on not only attracting but retaining and progressing women and other minority groups in the sector.
Commenting in WIM100 on the importance of diversity in metals and mining, Gay said: "I'm optimistic that continued focus on the importance and benefits of building an inclusive workforce will mean that senior management teams will diversify. Every company should be asking themselves, "Where is the diversity in this conversation?" because this industry, and every industry, needs disruptive voices to propel them forward."
Georgina has worked at the LME since 2012 and is the Chief Sustainability Officer and Chief of Staff for the LME. Georgina has played a leading role in some of the LME's most far-reaching initiatives – including warehousing reform, the implementation of the Exchange's responsible sourcing requirements and, more recently, its sustainability strategy. Georgina is a trailblazer in responsible sourcing, having implemented a set of rules – the first of its kind in the LME's 143-year history – which is designed to ensure that all LME-traded metal is free from corruption and human rights abuses. Since then, Georgina has broadened the scope of the LME's role in responsible supply chains, having recently issued a discussion paper on the LME's sustainability strategy, which advocates for industry-wide collaboration in making metals the cornerstone of a sustainable future.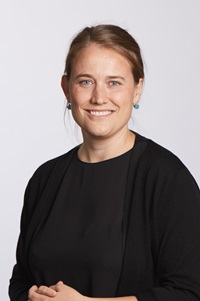 In discussing the sustainability challenge facing the industry, Georgina commented: "The way to overcome it is to approach it collectively – to set out our common goals and put together a pragmatic and achievable plan to make them happen. All of us in the metals and mining industry have to embrace these challenges or risk irrelevance, and I'm excited to see how we as an industry can innovate to forge a sustainable path forward."
~Ends~