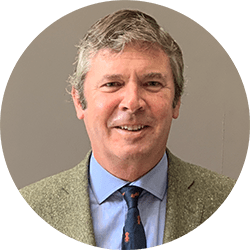 The London Metal Exchange (LME) is pleased to announce the appointment of Gavin Prentice as chairman of the User Committee and member of the Special Committee.
Gavin has more than 30 years' experience in commodities trading, most recently as Managing Director at Marex. Gavin is a long-standing member of the LME community, having served as an LME Board member from 2009-2012 and having chaired the LME's Aluminium and Nickel Committees for more than a decade.
Gay Huey Evans, LME Chairman, commented: "We'd like to extend a warm welcome to Gavin as the new chairman of the User Committee – his wealth of experience in commodities trading and in-depth knowledge of the LME ecosystem will be of huge value to the User Committee as well as to the Special Committee."
Gavin said: "The User Committee has an important and unique role in the LME's governance structure and I'm honoured to be appointed as chairman. Having been both a market practitioner and an active part of the LME community for many years, I remain passionate about the growth and development of the LME and committed to supporting the Exchange through the challenges and opportunities it faces."
The User Committee, which reports directly to the Board, represents the interests and views of the LME's stakeholders and provides advice on strategic issues. The Special Committee, also a sub-committee of the Board, is specifically related to the LME's rules and regulations and exercises certain powers under the LME's Rulebook and Warehouse Agreement.
The LME would like to thank the previous User Committee chairman, Gonzalo Cuadra, for contributing his time and expertise to the Committee over the last eight years. In recognition of his valuable contribution both as vice-chairman (2013-2016) and as chairman (2016-2021), the LME has granted him an honorary membership of the Exchange.
In light of his new appointments, which take effect immediately, Gavin will step down as chairman of the Aluminium Committee.
~Ends~
Notes to editors
Further information about the LME's committees and governance structure can be found on our website.