In the first in a series of articles about the activities of our responsible sourcing partner charities, the LME's Responsible Sourcing Manager Nicole Hanson gives an update on Pact's work in Zambia.
Back in June 2021, we announced that the LME had partnered with two responsible sourcing charities – Pact and The Impact Facility – to fund two three-year projects in Africa focused on reducing the number of children working in mines. Below is a short progress update on the work Pact has undertaken in Zambia so far.
Pact's baseline study
Following a show of support from the local Zambian governments and officials, Pact undertook a baseline study to locate specifically where children are involved in mining, what work they are doing, and why they are doing it.
This research brought them to the Copperbelt and Central provinces, two areas with significant mining activities. In the Copperbelt, the survey was conducted in five mining districts: Kitwe, Chingola, Chililabombwe, Luanshya and Mufulira. In Central province the survey was conducted in two districts: Kabwe and Mkushi.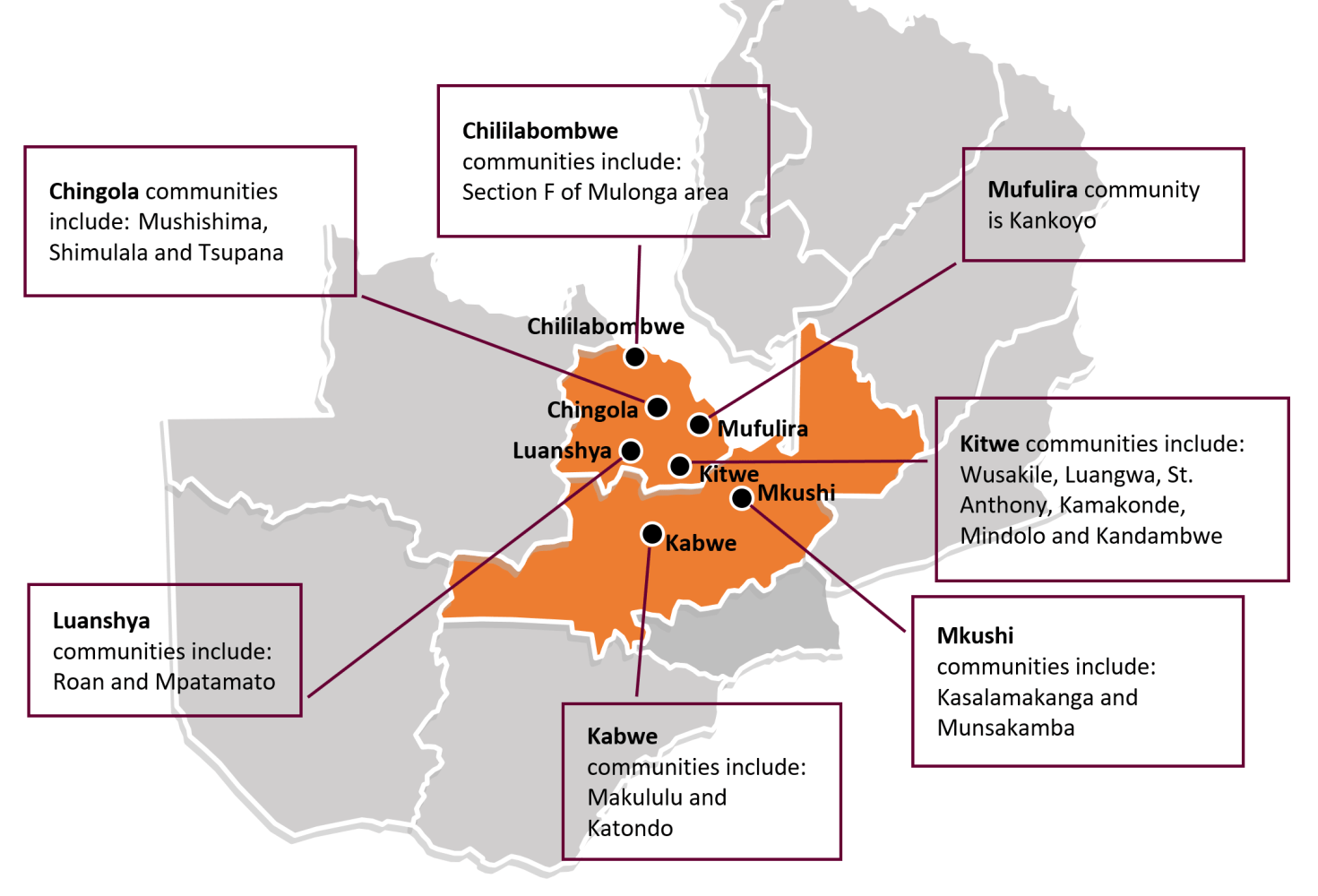 During the study, data was collected from over 650 children, 44% who were involved in mining, and over 1,000 caregivers. The study itself uncovered some key findings which were of particular interest to us when considering how to tackle the complex issues surrounding child mining:
Child labour in mining was present in both provinces, with an average age of around 14-15 years old.

On average, children spent seven hours a day working in artisanal mining.

Poverty is the key reason for children working in mining. However, this is exacerbated by lack of employment opportunities, peer pressure, boredom and other factors.

On average, children made K443,30 (approximately US$ 25.19) per week in mining-related activities. For poor families, earning less than a dollar a day, this amount was very attractive.

About 85% of the children reported that they would like to stop mining. Further, 80% said that they would stop mining if they were supported with education.

When they were asked how they used the money they earned, 75% of the children reported using the money to support their families.

Substance abuse (e.g. smoking, drinking alcohol and illegal drug use) is a significant issue among child miners.
During Pact's study, they found that the children working in the mines were involved in roles such as digging, transporting, carrying rocks, crushing rocks, loading, selling and sorting minerals. Aside from helping to support their families, many of the children were also involved in mining to earn money for school fees. During a focus group discussion for the study, one child miner told Pact that he used his earnings from the mine to pay for his schooling, which his family couldn't otherwise afford:
"Things like school uniforms and paying school payments are problems. I want to buy school books – that is when I will go back to school."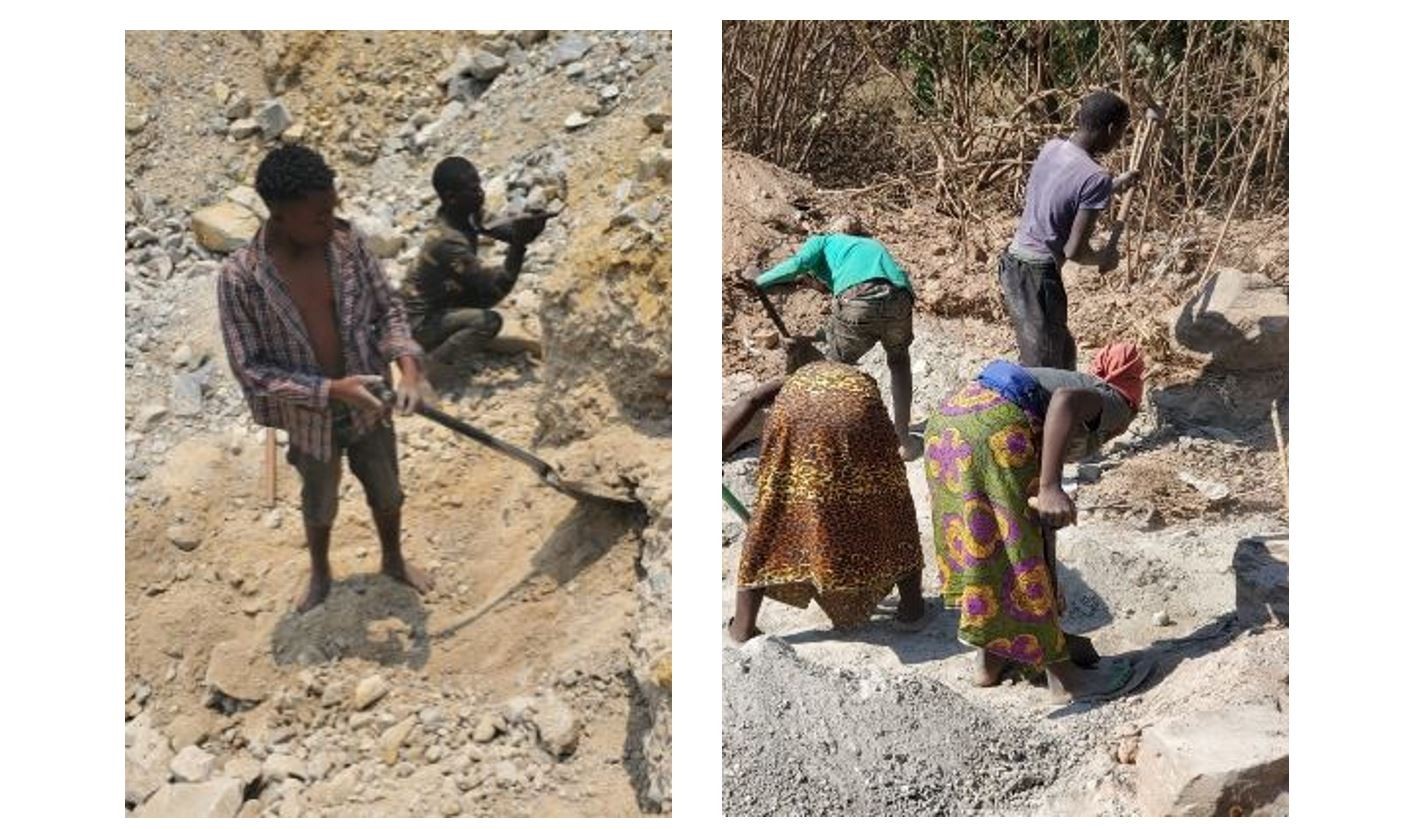 Data collected by Pact's study in the Copperbelt also showed that the number of children engaged in mining activities increased during the Covid-19 pandemic and the 2020 lockdown, which lasted for almost seven months in Zambia. As many people lost their jobs and schools closed, there was increased pressure on children to help support their families and a lack of alternative activities, creating a breeding ground for child labour in mining activities. One mineral buyer in Kitwe explained:
"Because of Coronavirus, we had seen a rise in children coming to work due to the closure of schools – they could not be told to stay at home because they had nothing to do."
What's next?
Following Pact's baseline study, the next steps in the project include producing a suite of interventions – informed by the data gathered and reviewed by local governments – to support these children and young adults in accessing education, social services, and vocational training, which we hope will help children avoid having to work in dangerous mining conditions at such a young age. Pact will kick this work off in early 2022, and I look forward to providing another progress update soon.
For more information on the fantastic work Pact does, take a look at their website.
Stay up to date
Register with LME.com
Receive full access to all our price data and gain access to our monthly LME newsletter, packed with market tips and insights from our on-staff specialists.