Welcome to the last edition of Sustainability Spotlight for 2022.
Since the last edition of this newsletter in September, we have announced several new and exciting developments for the LME's sustainability strategy. During LME Week 2022 – the annual gathering of the global metals community in London – we hosted our first ever Sustainability Afternoon, following on from the LME Metals Seminar. This was a great success, providing the opportunity for updates and debate from the LME and guest speakers – full details are included below.
In November, representatives from the LME had the privilege of visiting the two responsible sourcing-related charity projects it is funding – run by The Impact Facility in the Democratic Republic of Congo, and Pact in Zambia.
We also want to highlight that we are requesting feedback on proposed amendments to our responsible sourcing policy and associated compliance documents. These minor proposed changes seek to enhance clarity and ease of reporting following a review of year one. The feedback window is open until 16 January 2023, and you can find further details below.
Thank you all so much for your support in 2022, and we look forward to working together to progress sustainability in metals in 2023.
LME Sustainability Afternoon
On Day 1 of LME Week 2022 we held a special sustainability session with members of the LME's Sustainability Team, together with guest experts, gave an update on the metals industry's transition towards greater sustainability; discussed the opportunities and challenges for ongoing progress; and debated the merits of "E vs S vs G". A huge thank you to all the LME's guests for joining the session and sharing their experience and expertise.
The LME also gave an update on its own progress with its sustainability strategy, including the first year of responsible sourcing reporting, the launch of several new features on LMEpassport, and announced its own net-zero goals.
Re-watch the session or view the agenda
LMEpassport - new developments
With 210 brands (of 443 LME-listed brands) listing over 350 sustainability credentials, LMEpassport – our digital credentials register – is fast expanding as new LME-approved certifications and standards become available.
LMEpassport has now incorporated a single approved emissions methodology for nickel (provided by the Nickel Institute) and zinc (provided by the International Zinc Association), in addition to the existing methodology for aluminium (provided by the International Aluminium Institute). This provides greater emissions data transparency across each of these metals, enhancing users' ability to compare data in a meaningful way.
We have also launched a new user-friendly, dynamic LMEpassport webpage that offers a straightforward way of viewing and searching producer information and sustainability credentials.
Producers are now able to list disclosures for their non-LME registered brands alongside their LME brands on LMEpassport, enabling producers to display the sustainability credentials of a broader product suite. Freeport-McMoRan Inc. and Anglo American have already taken advantage of this new service, with other users waiting in the wings.
The LME is also proud to have incorporated into LMEpassport the Enterprise Générale du Cobalt Standard ("EGC"), established for the maintenance of safe and strictly controlled artisanal and small-scale mining ("ASM") zones in the Democratic Republic of the Congo ("DRC"). Brands using ASM in their supply chains will be able to disclose voluntarily their compliance with this standard. This is an important step in providing support for the formalisation of ASM – upon which an estimated 150 million people worldwide indirectly depend – in the supply chains of LME brands.
2023 is already shaping up to be an exciting year for LMEpassport with producer-specific profile pages set to launch in Q1, a greater scope of emissions methodologies to be added, and more disclosures from LME and non-LME brands.
Access the full range of sustainability disclosures and metrics uploaded to LMEpassport
Find out more about LMEpassport
If you would like to get involved or discuss LMEpassport in more depth, please email the Sustainability Team.
The LME's path to net-zero carbon
In October, the LME announced its own 2040 net-zero target for scope 1, 2, and 3 emissions. We have made a commitment to follow the Science Based Targets initiative ("SBTi"), a five-step process that enables companies to present a GHG emission reduction plan. As part of this process, the LME is developing a full emissions reduction target and roadmap, to be submitted to SBTi for official validation within the next 24 months.
Additionally, the LME has stated its support for the Task Force on Climate-related Financial Disclosures ("TCFD"), which provides a framework to develop consistent climate-based financial risk disclosures.
Find out more about the LME's net-zero commitments
Responsible sourcing
Following the first key reporting deadline, we've shared some key statistics and insights from our responsible sourcing programme. You can read more on year one progress here – this presentation summarises the "tracks used" information submitted to the LME by metal brand producers. We will also publish the first Track C summary data in mid-January next year on the LME's responsible sourcing web section.
Brand producers that chose Track A will be required to submit their assessment report to the LME by 31 December 2023. As this deadline approaches, the LME will be working with our partners to develop the number of auditors with the breadth of experience and knowledge to support brand producers and standards.

As part of this initiative, the LME and the Association of Professional Social Compliance Auditors ("APSCA") recently hosted a hybrid online/in-person auditor training session, with the in-person session hosted at TUV Rheinland Headquarters in Cologne, Germany. Delegates had the opportunity to learn from industry experts with extensive OECD Guidance auditing experience.

Early next year, the LME and the OECD will co-host an auditor summit at the OECD headquarters in Paris from 2-3 February 2023. Attendees at the summit will brainstorm solutions to common auditing challenges that our organisations see across standards that are aligned to, or are working towards alignment with the OECD Due Diligence Guidance for Responsible Supply Chains of Minerals from Conflict-Affected and High-Risk Areas. The summit will bring auditors together to articulate the challenges and to workshop solutions. The summit will also include an auditor training session on 3 February.

Register and see the agenda for February's event
Lastly, the LME has launched a request for feedback on proposed amendments to the LME Policy on the Responsible Sourcing of LME-listed Brands, and associated compliance documents. These are generally minor amendments, designed to incorporate changes following a year one review, provide clarity where helpful, and facilitate ease of reporting, but the LME is keen to hear from market participants. Please click below to read the relevant notice – we request that comments are sent in no later than 16 January 2023.
Responsible sourcing charities: updates from Zambia and the DRC
In November 2022, the LME's Responsible Sourcing Team visited the two international development projects that are being funded by our US$1.7 million donation. Both projects are implemented by independent charity partners – The Impact Facility and Pact – and are focused on removing children from dangerous mining activities.
Seeing the impact of The Impact Facility in the DRC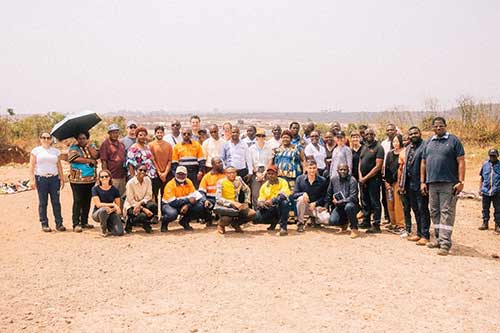 The LME's donation is helping The Impact Facility ("TIF") to reconstruct and rehabilitate three schools near Kolwezi in the DRC– an area with significant issues of poverty and a lack of essential services and infrastructure. Though developments such as better roads can be seen throughout the area, poverty and the lack of basic infrastructure and utilities are serious problems. The need for the work being done by TIF – and The Fair Cobalt Alliance ("FCA") – to contribute to local economic development is clear. TIF is the co-founder and the permanent secretariat for the FCA, which is an action platform initiated to coordinate, support and scale local initiatives aimed at the betterment of the ASM sector to enable safe and dignified working conditions, child labour remediation, increased worker incomes and to achieve market acceptance of Fair ASM Cobalt.

FCA hosted a delegation of its members and partners to visit the various elements of their work, including large scale miners, customer-facing brands and government representatives. The delegates had meetings with the principals and teachers from the several schools receiving funding from the LME. They learned that enrolment had increased; for instance, the Kabulungu School's grade 7 class formerly had 27 children enrolled, but now has 75 as a result of the upgraded facilities. The leaders expressed their delight in the significantly enhanced facilities that were bringing in more children while also emphasising that more assistance with fencing around the building, electricity, and seats would be appreciated.

The LME team were also able to visit an informal mining site, large-scale mines, lab testing facilities, the Musompo Trading Centre (a trading centre that aims to streamline trading for artisanal and small-scale mined materials), women's savings and loan association groups and more, putting the wider work of the local government and FCA in perspective.

Though the LME's donations are put toward removing children from hazardous work in mines through improving school infrastructure, this trip emphasised that children in mining is just a symptom of the wider challenge of poverty and stressed the importance of work by the FCA and others on furthering local economic development.
Zambia, working through Pact to improve livelihoods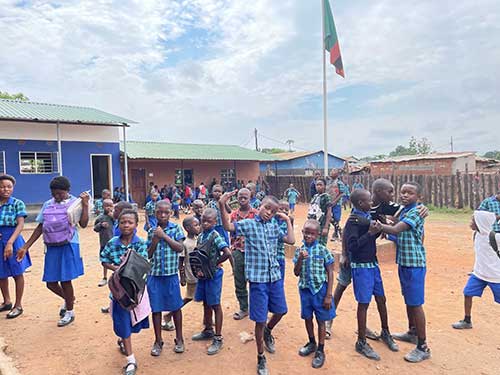 Pact's work in Zambia involves a myriad of interventions including supplying uniforms, books and shoes for vulnerable children; paying tuition for vocational programmes for teens; supporting women's savings programmes; providing recreational equipment; and supporting community-based training centres. This work began following the baseline study by Pact Zambia to identify the drivers behind children in mining. The LME is funding the work of Pact to reduce children engaging in mining in the Copperbelt of Zambia.

Zambian schools are seeing an influx of students after the establishment of a "free school for all" policy from the government; however, this comes with its own challenges such as limited accommodation for students in schools, and pupils who do not have proper attire to attend school. Pact has sponsored children across a number of primary and secondary schools to provide them with the resources they need, removing the stigma of attending school without a uniform or books. Pact has also donated recreational equipment for after-school activities for children including football, boxing and netball.

In addition to primary and secondary schools, Pact sponsored 20 students at the Buchi Youth Vocational Training Centre (a government-run facility) and five students at the Don Bosco Vocational Training Centre (a Catholic facility). Both centres provide excellent facilities and train students in auto mechanics, electrical engineering, carpentry, sewing, general hospitality and other trades.

The cornerstone of Pact's programme involves 12 WORTH groups, which is a micro-finance programme successfully deployed in many of Pact's other locations. The LME heard from six of these groups, listening to how the women are using the loans they take out from their savings groups to increase their household income. The concept is that with supplementary income in the household, fewer children will be asked to go to the mines to support their families.

The Responsible Sourcing Team was also welcomed by Konkola Copper Mines, one of the LME brand producers working to implement the LME's responsible sourcing requirements, for a tour of its facilities and discussion about the requirements.

The trip concluded with the finale of an awareness-raising programme within the schools from six districts. Students from schools within the districts competed in song and dance, drama, poetry and educative modelling. Each activity centred on the importance of staying in school and not participating in dangerous mining activities while underage. The team was impressed with the talents of the students and how they use arts to raise awareness about children in mining.
December's Market Insight
The Copper Mark
This issue's Market Insight comes from the Copper Mark's Michèle Brülhart. Michèle serves as the Executive Director of the Copper Mark since the establishment of the organization in December 2019. With over 10 years of experience working on the design, implementation and independent assessment of sustainability standards, Michèle has evaluated and assisted companies at every level of the supply chain, from raw material to end product, and across multiple materials. She was previously the Director of Innovations at the Responsible Minerals Initiative ("RMI") and served as the Head of Auditing at RCS Global for several years. Prior to her work at RCS Global, she held roles focused on responsible sourcing at Underwriters Laboratories, the German Development Cooperation and STR Responsible Sourcing.
The Copper Mark demonstrate responsible production practices in the copper, molybdenum, nickel and zinc industries and the commitment of such industries to the green transition. Since December 2019, the Copper Mark has been an independent entity and has committed to including the perspectives of its impacted stakeholders in the governance structure. It is governed by its Board of Directors and a multi-stakeholder Advisory Council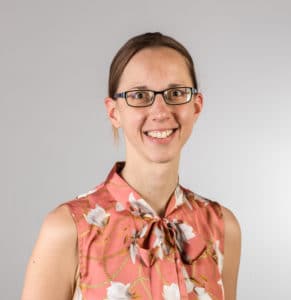 .
The recent COP27 climate summit took place in a year which recorded unprecedented global temperatures, further underlining the urgency with which governments and industry must act to reverse climate change and promote sustainable development. As part of this process, we know that the world will require more metals and minerals in the coming decades to drive the energy transition.
Challenges for the copper industry
For copper alone, the International Energy Agency ("IEA") has projected a 40% increase in demand to meet the Paris Climate Goals. This is because copper is used in nearly all clean energy applications. It is a critical material for technologies including solar PV, wind, bioenergy, electricity networks and battery storage.
With demand for electric vehicles ("EVs") also rising, we expect the copper content in cars will double by 2040. Today, there is already around 30kg of copper in the average internal combustion engine ("ICE") car. As the transition towards electric and autonomous vehicles accelerates – with battery EVs projected to dominate the market by 2040 – the copper content in cars is expected to increase to around 70kg. Currently, the annual demand for copper in ICE cars requires over two million tonnes of copper for mining and processing. By 2040, the growth in electric and autonomous vehicles is estimated to require 6 million tonnes of copper annually.
In this context, it is necessary to improve the recovery and recycling of copper, accelerating the transition to a more circular global economy and helping to meet expanding demand. There have been positive trends around the increased recycling of copper, with around 50% of the copper used in Europe now coming from recycling. Despite this progress, it remains the case that recycled inputs will not be able to cover the demand for copper required to support the green transition. This underlines the importance of promoting responsible production and sourcing throughout the full value chain.
Ultimately, there will need to be a significant expansion of copper operations in the coming years to fill the emerging supply gap. As production increases, the copper industry has a vital role to play in working to prevent, mitigate and remedy the negative environmental and social externalities of these operations, and to positively contribute to sustainable development in the local communities and economies within which it operates.
Through the Copper Mark assurance framework, we have been working with participants to develop their understanding and management of the ESG risks associated with their operations and move towards developing comprehensive processes to address these risks. This has included identifying gaps in training and policy awareness among staff, supporting enhanced understanding on sites about best practice production and business standards, and identifying areas for further improvement, particularly across requirements related to greenhouse gas emissions reductions, business relationships, tailings management and due diligence in supply chains.
Expanding responsible production and sourcing in the transition minerals supply chain
In October, I was pleased to address the LME Metals Seminar around setting expectations in Environmental, Sustainability and Governance ("ESG") performance and how incorporating higher ESG standards for production should support companies' competitiveness. These expectations are now increasingly reflected in new regulations that governments are introducing across the world, setting out clear priorities for increasing corporate transparency and more robust due diligence processes.
Much of the Copper Mark's focus over the last three years has been around simplifying the process for companies – including copper producers, but also for operations covering other critical transition minerals such as lead, nickel, zinc and molybdenum – to understand and meet the growing demands for responsible business, production and sourcing practices.
To this end, the Joint Due Diligence Standard, developed in partnership with the International Lead Association ("ILA"), the International Zinc Association ("IZA"), the Nickel Institute ("NI") and the Responsible Minerals Initiative ("RMI") – and with the International Molybdenum Association ("IMOA") as observers in the process – has helped to establish a coordinated and uniform response to responsible sourcing challenges.
The Standard is approved by the LME as a Track A standard and has been independently audited and found to be 100% OECD-aligned. Using a single Standard and framework makes it easier for producers and traders of copper, lead, nickel and zinc to ensure their compliance with the LME's Responsible Sourcing requirements, while building on existing standards.
Both the Joint Due Diligence Standard and the full Copper Mark have been featured in the LMEpassport since September 2021. This has marked another important step in promoting and enabling greater transparency and information-sharing, both of which are essential for advancing responsible production and sourcing practices throughout the transition minerals supply chains.
Towards a unified assessment framework for transition minerals
Spurred by the LME Responsible Sourcing requirements, the Copper Mark created strong partnerships with other metals to develop an increasingly unified assessment framework for transition minerals. Most recently, this has included the Copper Mark launching its pilot implementation of the Molybdenum Mark, the Nickel Mark and the Zinc Marks. Producers of these metals are now able to use the Copper Mark assurance framework to achieve their respective "Mark", thereby signaling their leadership in sustainability and responsible production practices.
The pilot reflects the deepening collaboration between the Copper Mark, IMOA, NI and IZA to promote responsible production and sourcing practices within the copper, molybdenum, nickel and zinc value chains. It also reflects a shared belief among the associations and the Copper Mark that a uniform approach to standards setting will significantly reduce the administrative burdens and minimize the costs of achieving and maintaining regulatory compliance.
Since the Copper Mark's inception, our Theory of Change has always included a commitment to promote responsible business across the mineral supply chains to enable a clean energy transition. Following our announcement in September that over 20% of globally mined copper now comes from Copper Mark-assured sites, our hope and expectation is that this multi-metal collaboration will further increase the percentage of responsibly produced copper, nickel, molybdenum, and zinc available to society.
This multi-metal expansion will support the implementation of increasingly robust due diligence processes across the transition minerals supply chains, reinforcing the LME's objectives to enhance the transparency of supply chains and embed sustainable practices. Expanding the application of enhanced ESG standards across supply chains will also be essential to supporting the transition to a low carbon global economy in a way which is responsible and contributes positively to our shared sustainable development goals.


Want to get involved?
Interested in contributing to a future newsletter or getting involved in a working group? Send us an email!
Contact information
Contact the LME Sustainability Team:
Please send us an email to join the LME's sustainability distribution list or to opt out.