Welcome to the fourth edition of the LME's Sustainability Spotlight newsletter.
The first half of 2022 has seen significant progress made by the LME in what is a critically important year for the Exchange's sustainability strategy. LMEpassport is continuing to grow - not only its network of producers appending sustainability disclosures on the platform, but also the range of standards, certifications and metrics against which these disclosures can be made. The LME was delighted to launch the latest "reload" of such disclosures and certifications earlier this week, as well as a number of functionality enhancements. On the responsible sourcing front, the LME and our LME-listed brand producers are gearing up for the first reporting deadline on 30 June 2022.
Aimee Boulanger, the Executive Director of the Initiative for Responsible Mining Assurance (IRMA) also features in this edition's market insight, touching on IRMA's role in bringing greater transparency to sustainability reporting.
What's happening at the LME?
Since the publication of the last Sustainability Spotlight in December 2021, there have been a number of developments across our sustainability initiatives.
LMEpassport
In October 2021, the LME launched the sustainability disclosure feature on LMEpassport, which saw nine of our producers begin sharing a range of ESG credentials on the platform.
On 24 May 2022, the LME announced the expansion of LMEpassport with several new features.
A wide range of ESG disclosures which producers can share, with new additions of Aluminium Stewardship Initiative's Performance Standard, IRMA, and ICMM's Performance Expectations.
The first disclosure for third party-assessed data has also been added - CRU's Emissions Analysis Tool. This allows brand producers to voluntarily disclose CRU's estimate of smelter emissions for Scopes 1-2, and Scope 3 for purchased anodes in three categories (0-4, 4-8 and 8 or more tonnes of carbon per tonne of metal). The full list of disclosures available on LMEpassport can be found here.
Significant functionality improvements including bespoke producer sustainability profiles in which a Certificate of Analysis ("CoA") is no longer required for disclosures
The LME has also welcomed 17 additional producers onto LMEpassport, meaning there is now a total of 26 producers disclosing 160 sustainability credentials on the platform.
For a brief overview of LMEpassport and its benefits, watch our video below.
Further developments for LMEpassport will be delivered throughout 2022. Users can expect improvements such as further third party verification, additional certifications and metrics and more visual ways to absorb the data published on the platform.
View the full range of sustainability disclosures, metrics and certifications uploaded to LMEpassport.
Find out more about LMEpassport
If you would like to get involved or discuss LMEpassport in more depth, please email the Sustainability Team.
Responsible sourcing
The LME was honoured to participate in the 15th OECD Forum on Responsible Mineral Supply Chains during the first week of May. The annual event brought together experts in responsible mineral supply chains, highlighting the growth of the due diligence framework and underlining areas where more effort and collaboration is needed. Many of the sessions are available to watch on demand here.

2022 brings in a new era for the LME and its listed brands, with it the first deadlines of the LME's responsible sourcing requirements on 30 June and 31 December. The LME is committed to supporting producers with tools and resources to meet the requirements. Those following the audited LME RFA track (Track B) can use the "Guidance note for Track B audits" published on 20 December 2021 to support their understanding. The document aims to bring a level of consistency and clarity to the Red Flag Assessment audits and is available to download here. [PDF] In addition, the LME recently hosted workshops to answer brand producers' common questions.
All LME brand producers: watch workshops on-demand

The LME hosted technical workshops in English and Chinese for LME brand producers on 6 April 2022. The workshops cover our most frequently asked questions on filling out the Red Flag Assessment for Track C, how the audits are intended to work for Track B, and the status of Track A standards. We also review how to submit compliance information ahead of the 30 June 2022 deadline.
Chinese workshop and slides
English workshop and slides
The implementation of the LME's requirements is supported by a network of approved partners. The full list of approved partners is continually updated on our website while the tables below indicate new approved partners since December's issue:
| | |
| --- | --- |
| Recognised alignment-assessed standards* (Track A) | RMI Tin and Tantalum Standard |
*conditional upon implementation alignment assessment (see LME Policy 5.2 (i))
LME approved auditing companies (Track B)
Bureau Veritas (Beijing) Co., Ltd.
PwC Bedrijfsrevisoren BV (PwC Belgium)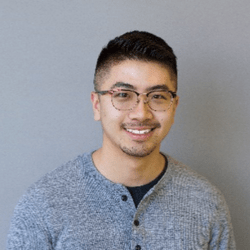 Supporting the next step in our responsible sourcing journey is Mingyou Yang who joined the LME as a Responsible Sourcing Analyst at the beginning of March. Mingyou recently received his MSc in Environmental Technology from Imperial College London and is passionate about contributing to sustainable business development. Fluent in Mandarin and English, he will support the team with internal processes and external engagement. The LME is delighted to welcome Mingyou to the the team!
March's market insight – Greater transparency with sustainability reporting
This issue's market insight is from IRMA's Aimee Boulanger, an Executive Director at IRMA. IRMA boasts one of the most comprehensive responsible mining standards globally, covering the most pertinent social and environmental concerns across all metal supply chains. The LME has recently registered the IRMA Standard as a certification against which producers can disclose on LMEpassport, according to the four gradients of the Achievement Level reached (Transparency, 50, 75 and 100 "Certified").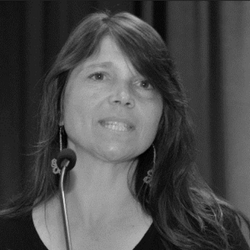 Aimee has worked on mining issues for 25 years, with substantial experience in directly affected communities. In IRMA, her role is to guide an organisation which is fully accountable to multi-stakeholder leadership, creating market value for more responsible business practices while ensuring credibility and accountability to all stakeholders. She holds a degree in Environmental Studies and Politics from Mount Holyoke College. She has served IRMA's leadership since 2011.
Find out more about all of the metrics and certifications that producers can disclose on LMEpassport.
IRMA's role in bringing greater transparency to sustainability reporting
What is IRMA?
IRMA is the answer to questions posed at its founding in 2006; what does it mean to mine responsibly and how can we assess operations at a mine site to differentiate best practices from those doing harm? Over the course of a decade, a diverse group of stakeholders worked collaboratively to answer these questions, ultimately crafting the world's first shared definition of what it means to mine responsibly: IRMA's Standard for Responsible Mining.
IRMA is now a global organisation managing both the standard and a system for independent verification of a mine's performance against that standard. While we share the view that we must work to increase recycling, durability of goods and a more circular economy, IRMA's Standard for Responsible Mining is meant to support the reduction of harm where new extraction is still needed.
How does IRMA align with LME's approach to sustainability?
In its overview on sustainability, the LME relays that "as global demand for metals increases, so will the expectations on sustainable standards," and we firmly agree. Not only are more investors, purchasers of mined materials and civil society members seeking more information on practices at the mine site, they also have higher expectations of how this information is gathered and then shared.
This is where we feel IRMA plays a unique role in the landscape of mine-site certification. The standard we use to assess a mine's practices is the most rigorous in the industry and the audit process for that assessment is the most transparent and inclusive. The reports we release following a mine audit are highly detailed and freely available on our website, bringing a new level of transparency in reporting to the mining sector.
In this way, we align with the LME's sustainability strategy, which "hinges on providing metal market participants with the option for greater transparency and access in respect of sustainably produced metal and metal."
Why is multi-stakeholder governance so important in IRMA?
One of the most important attributes of IRMA is its commitment to equally serve each stakeholder group impacted by mining.
One way we do so is through the multi-stakeholder governance model of the IRMA Board of Directors. The six stakeholder houses of IRMA - mining, labor, communities, NGOs, purchasing, and finance - each have equal voting power in guiding how the IRMA system operates and which requirements are included in the Standard.
Additionally, we seek to serve all stakeholders through our inclusive and transparent audit process. IRMA proactively reaches out to communities and NGOs in advance of audits so these stakeholders can participate in interviews with auditors and share the perspective on a mine's practices. This enables a holistic assessment of the mine's performance, which benefits all parties: purchasers of mined materials, investors, civil society and even the mines themselves. Ultimately, the audit report can act as a guidebook as mines work to implement more responsible practices and it is also an important tool for corporate leadership to understand practices at its various locations.
How can mining companies engage in IRMA?
Increasingly, buyers of mined materials - such as BMW, General Motors, Volkswagen, Microsoft and Tiffany & Co. - are making clear their intent and interest to source from IRMA-assessed mines. Additionally, several non-corporate actors - from environmental and social NGOs to governments - have referred to IRMA as the type of standard they wish to see adopted by the mining sector.
For mining companies that wish to respond to this request from clients and other stakeholders, we recommend a five-step process for engaging in IRMA:
Learn About IRMA. We offer free, confidential meetings for mining companies to gain a better understanding of the system, including our programs, tools, audit process, value of the certification and associated
costs
Self-Assess in IRMA in 2022. Currently, IRMA's self-assessment tool, Mine Measure, is free of charge for a mining company to assess one mine site
Undertake a Third-Party Assessment in IRMA in 2022 or 2023. This is ultimately the most important step, as the third-party audit will result in verifiable information about performance at a mine site
Make Commitments to Improve Practices. The IRMA process is based on continuous improvement. Results from a third-party assessment can support mines by providing context on current areas of strength, as well as challenges. Additionally, IRMA's scoring system provides a way for the downstream supply chain to assess and value improvement in a mine sites' operations over time
Plan for third-party audits at all sites in the coming years. Work to set a long-term plan to conduct third-party assessments of all mine sites
A new level of transparency
While transparent reporting on company practices has long been required for other sectors, from forestry to apparel to fisheries, it has not yet been common practice in the mining sector. This is rapidly changing.
We believe the IRMA audit process and subsequent approach to reporting is an important way to meet the ever-growing demand for more transparency. We welcome mining companies and other stakeholders impacted by mining to engage in IRMA and meet this demand.
To get in touch with IRMA or learn more about their approach and standards, email them at aboulanger@responsiblemining.net.
Get in touch and get involved!
---
If you are interested in contributing to a future LME Sustainability Spotlight newsletter please email the Sustainability Team. If you have any questions for our team on sustainability or responsible sourcing please contact our team who will be happy to help.