LMElive is the LME's own data application, providing customers with key LME pricing, information and tools for metals traded on the London Metal Exchange in addition to LBMA Platinum and Palladium auction pricing.
Functionality includes:
Real-time or 30 minutes delayed non-ferrous, ferrous and aluminium premiums data.
LBMA Platinum and Palladium twice daily auction pricing (desktop only).
LMElive anywhere mobile service.
Comprehensive displays for full coverage of non-ferrous traded options.
Customisable web browser platform with easy to use tab navigation.
Prompt access with no installation downloads required.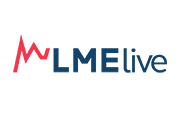 Sign up for a four-week free trial to assess the value of the application for your business.
Register now
Stay up to date
Register with LME.com
Receive full access to all our price data and gain access to our monthly LME newsletter, packed with market tips and insights from our on-staff specialists.