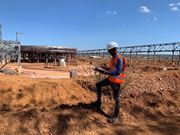 Sustainability Spotlight - October 2023: Read all about the sustainability highlights from LME Week, the latest developments on LMEpassport, and more information about recent travels to China to review the progress of responsible sourcing in the region.
Read the newsletter
Metals are an essential enabler of a sustainable future, and as global demand for metals increases, so will the expectations on sustainable standards.
Within our own business and in the metals and mining industries more widely, we are committed to both driving and lending support to sustainability initiatives.
We believe we have a collective responsibility as an industry to drive meaningful change in this space. Working together, we can make metals the cornerstone of a sustainable future.
Our strategy aims to provide the metals industry with the option of gaining greater transparency of and access to sustainably produced metal – such as low carbon aluminium – as well as to metal that itself plays a significant role in global decarbonisation and the circular economy – such as EV metals, battery materials and scrap metals.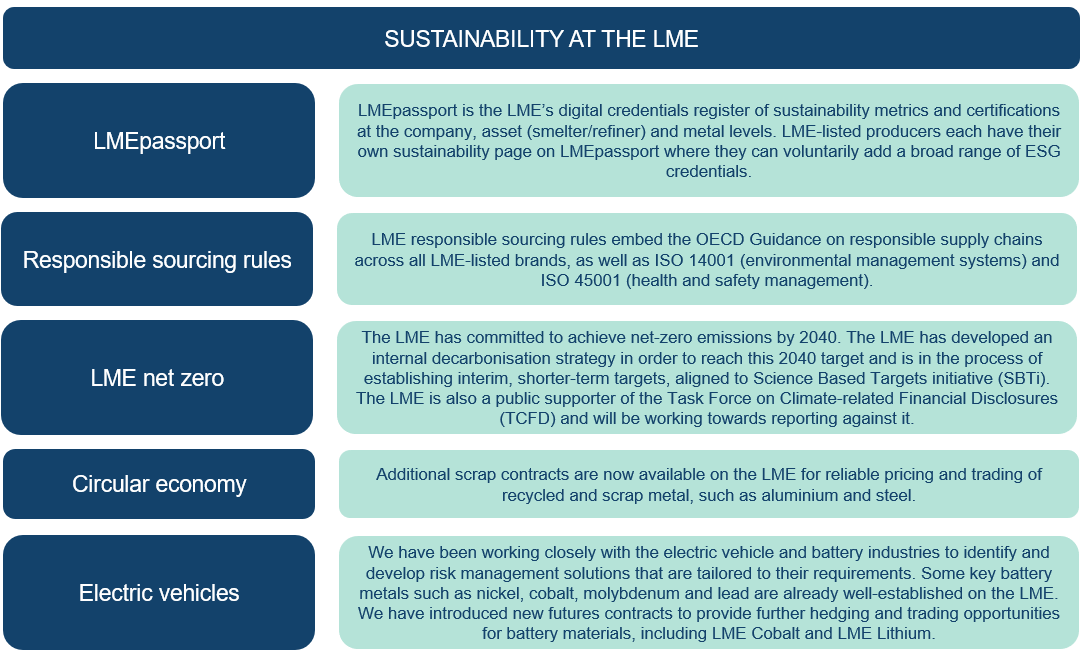 LMEpassport functionality facilitates greater transparency for the sustainable transition

LMEpassport and sustainability disclosures
The LMEpassport digital register allows LME-listed brand producers to share and highlight the sustainability credentials and metrics of their metals. There is a wide range of approved environmental, social and governance disclosures which can be uploaded into the system, making this important information more transparent and accessible.
LME Sustainability 2023 update
Contact us
For further information please contact our LME Sustainability team.
Sustainability initiatives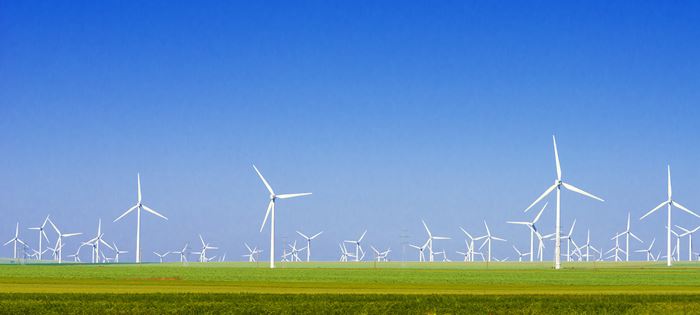 Listen, watch, read
We have pulled together a number of resources to help the market get a better understanding of LME's push towards a more sustainable future.
We publish a quarterly newsletter called Sustainability Spotlight with guest authors for every edition, have produced a series of educational webinars and there's even a video.
So whether you want to learn more about sustainable production, the circular economy, electric vehicles or more about the LME's strategy in this area, we should have you covered.
Stay up to date
Register with LME.com
Receive full access to all our price data and gain access to our monthly LME newsletter, packed with market tips and insights from our on-staff specialists.