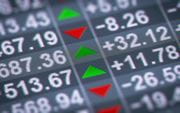 LME Insight: Price Discovery Models Demystified In this LME Insight piece we take a high-level look at the different ways in which prices of metal are discovered. It is intended as a primer for those who want to develop their understanding of how commodities and metals markets work.
Read the full article
The LME publishes a set of daily reference prices that are used the world over by industrial and financial participants for referencing, hedging, physical settlement, contract negotiations, margining and portfolio evaluations. Beyond this, the LME price increasingly reflects the value of responsibly sourced metal.
Based on some of the most liquid trading sessions of the day, LME prices are good indicators of where the market is at any point in time.
For information about how the Benchmarks Regulation applies to the LME and the prices that is publishes, please see our Benchmark Regulation page.
LME reference prices
The Official Prices (which includes the Official Settlement Prices), are based on trading activity on the Ring. The Unofficial and Closing Prices are based on trading activity on LMEselect. The LME Asian Reference Price is calculated using the volume-weighted average of trades transacted on LMEselect during the most liquid period of Asian trading hours.
Price convergence
The fact that LME futures can be physically settled plays a vital role in ensuring price convergence with the physical metals industry, ensuring that our prices properly reflect global supply and demand.
Price discovery and referencing
Price discovery is one of the most important functions of the LME. The prices discovered on the LME are used the world over as the reference price for physical negotiations.
Access these prices
List of licensed data distributors
Access data directly from the LME with LMElive
Business continuity
The LME sets out alternative arrangements to ensure continuity in the publication of the Official Prices or Closing Prices in the event standard procedures cannot be followed, for example where the Ring is not available or in the event trading on LMEselect is disrupted. Arrangements for business continuity can be found in the relevant methodologies
Stay up to date
Register with LME.com
Receive full access to all our price data and gain access to our monthly LME newsletter, packed with market tips and insights from our on-staff specialists.