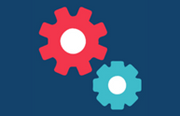 Introduction to LME Cash-Settled Futures Virtual half-day course, Thursday 25 May 2023, 13.30 GMT Introductory price - £195 + VAT Don't miss this brand-new course designed to give participants an overview of hedging and trading with cash-settled futures, the mechanics around spot, forward and settlement prices, and the role of PRAs.
Find out more
Trading summary
Shown in US$
Data valid for 24 Mar 2023
25 Mar 2023
Intraday prices
Shown in US$
25 Mar 2023
Volume and open interest
Values shown in lots
Refreshed on 25 Mar 2023

NB:Due to a cyber-security incident that impacted a third-party software vendor of some member firms on 31 January 2023, such LME members have had challenges with the accurate reporting of certain position data. While the incident is in the process of being resolved, please exercise due caution when using MOI data published since 31 January.

Price graph
Shown in US$
25 Mar 2023